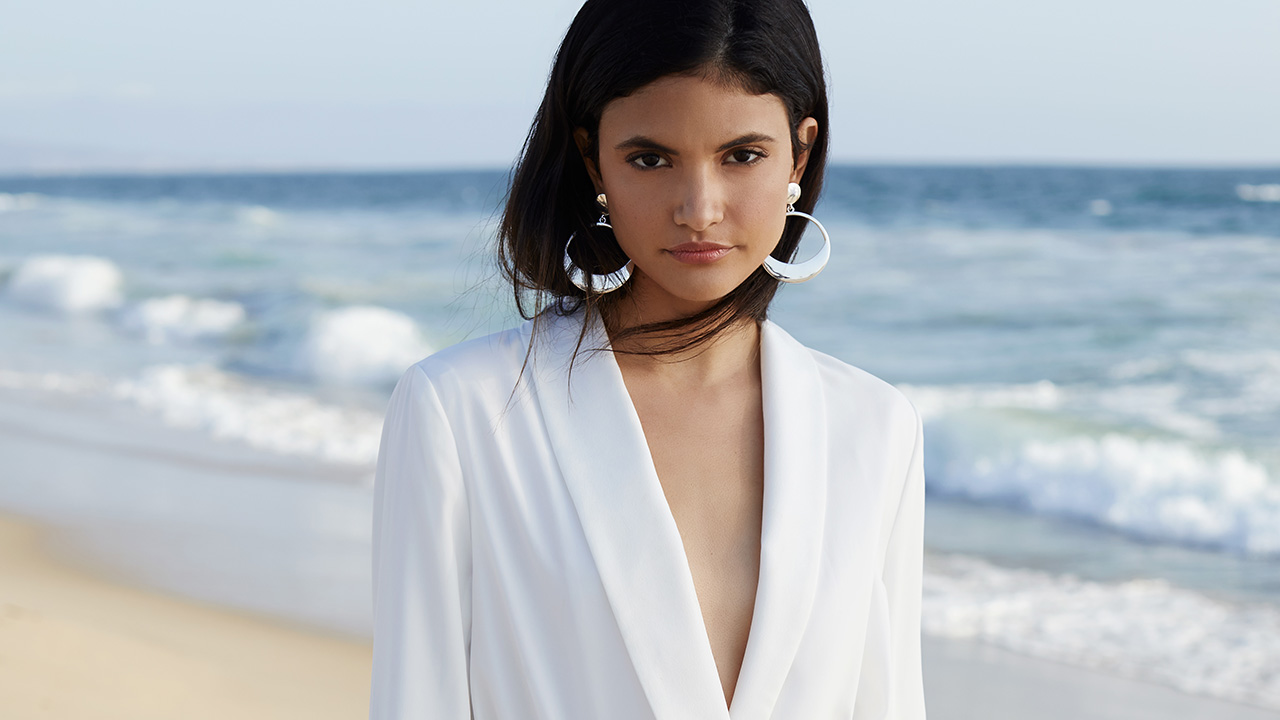 The Fashion Series
$299
Join New York-based Fashion Photographer Lara Jade as she walks you through everything you need to know about creating cover-worthy images your clients will love.
This class is perfect for wedding, portrait, family photographers and more. Regardless of your location, budget or resources, this series will teach you how to add a unique fashion flair to your images and take your work to the next level. Read more.
Included in this Bundle:
What's Included?
16 Hrs, 35 Mins of Video
Broken up into 3 fundamental courses and 5 challenges.
2 Downloads
Including an 11-page PDF of Lighting Diagrams to help you set up your own studio.
112 Videos
So you can easily navigate through each course. Watch them in order or skip around!
The Fashion Series
Accomplished fashion photographer, Lara Jade has created a fashion education series to modernize and elevate your photography to the next level. Whether you shoot portraits, weddings, or are starting out as a fashion photographer, Lara's key methods will give your work the fashion flair you've been searching for.
This intensive series first takes you through basic fashion fundamentals of styling, posing and lighting. Then, put what you've learned into practice by watching the challenges as Lara strives through certain restrictions such as limited budget, limited gear, limited space, and limited time. Through these challenges, Lara teaches us how to concept and storyboard our shoots, find models, work with hair & makeup artists, all the way through to nailing that final image.
Lara's work has been published in Harpers Bazaar, Vogue Taiwan, Hong Kong Tatler, L'officiel Ukraine, Interview Magazine and many more. She has photographed countless top models and actors for luxury companies like Air France, Sotheby's, Monique Lhuillier and the May Fair Hotel. Through this series, you'll learn to find your vision and your style as a photographer, strengthen your creative direction, and gain confidence on set. Learn to master Lara's techniques to replicate the photos you see in fashion magazines and give your clients a cover-worthy image!
12 Reviews for The Fashion Series
"I am so happy that I purchased Lara Jade's " The Fashion Series" It is filled with an abundance of info including lighting, posing and styling. The Challenges were comprehensive and so well done. I hope to add "fashion flair" as well as applying the knowledge I've gained from "The Fashion Series" to my portrait business!"
— Evie R.
"I was elated when I learned about The Fashion Series! I've had Lara Jade on my radar since I first discovered her work on Flickr about 10 years ago and have been in admiration ever since. This educational series is everything I could have hoped for, except for a seat at one of Lara's workshops! Really though- this series is absolutely amazing, full of detail, helpful information, and heaps of inspiration. There is such an incredible amount of helpful information in this series and I'm so glad that I'm able to go back and watch as often as I'd like. I love the way Lara explains lighting and posing in an easy to understand way that is still thorough and helpful and the downloads are wonderful! I cannot wait to try out some of the lighting setups that she demonstrates that I had not yet tried! I also really love the details Lara shares in the planning and creative process- the things that come before any actual photoshoot takes place. It's so insightful to get a glimpse inside that world of a successful fashion photographer and I am already planning some new creative shoots of my own to practice what I've learned so far! Thank you Lara, for creating this series and sharing this amazing view into the world of creating fashion inspired images!!"
— Jessica N.
"I LOVE this series created by Lara! The sections are organized simply, easy to follow and full of ideas and knowledge I can actually use! I have attended her workshop years ago and I still use the skills I learned from then. I am so happy to now have a resource I can reference anytime I need! The PDFs are priceless! Lara has such a great skill in communication when teaching and sharing ideas. She has such humility when sharing her experiences. I look forward to more from Lara, I've really enjoyed witnessing her growth and talent all these years. She is such an inspiration. Thank you Lara!"
— Laura V.
"I've been following Lara since her DigitalRev debut and her collaborations with Creative Live. She's always been one of my favorite people to watch because she goes into great detail about how to construct a good photo from the set, lighting and posing. I like how this series distinguishes between the genres and shows you the best route to achieve the results you want. I personally bought this series to help with posing, especially with not so experienced models from agencies, so I will be trying to impliment the flow posing and movement sections of this class into my future work. I also like how there is post processing techniques at the end of each section. I'm confident that this class will be part of the next rung upwards in my photography. Thank you Lara for making this class, I'll be looking forward to your future content :)"
— zachary S.
"it is wonderful. Thank you very much for sharing"
— Diego R.
"This series is hands down one of the most comprehensive breakdowns of the fundamentals of fashion photography. Not only has Lara created such an amazing educational resource for aspiring fashion photographers, The Fashion Series is a great tool for portrait and wedding photographers alike wanting to embrace a more editorial style and gain a competitive edge. Her lighting and posing guides are indispensable resources. My fingers are crossed that she will continue to add to these as the diagram, pullback and final result examples really help guide you when deciding what lighting set up you need for your own photoshoots. This course breaks down a lot of the knowledge Lara shares on her workshops but allows you a much more in-depth, 360 degree view of how she works. The thing that most appealed to me was the behind the scenes look in to the process of how she conceptualizes and executes a shoot from start to finish. This is one of the best insights into how beautiful editorial work is created. I love how she even gives examples of various obstacles you might encounter starting out. If you are looking to gain a more in-depth knowledge of fashion lighting, posing, production, or retouching this course gives you the tools to do that and so much more. It brilliantly equips you with the knowledge to incorporate elements of her signature style and to and elevate your body of work to the next level. I would recommend this course to anyone wanting to do just that."
— Megan T.
"I cannot wait to dig into this series! I've been hoping for this for a long time! Thank you Lara!"
— Susan W.
"Honestly, it's Lara. If you have seen any of her previous tutorials you know how great she is at sharing her knowledge. The difference between this one and her others though is this one feels more in-depth and complete. By in-depth I mean the challenge videos for me are probably the best, it goes through all of the pre-shoot stuff that a lot of tutorials skip over. The fundamentals section are something that I wish I had when first starting. The styling one for me personally was of most use since that is where I lack the most, but I think is one of the more important pieces of the puzzle when making a fashion image. There are some parts where you can tell Lara is demonstrating a certain pose or something along those lines, but the screen stays on the slideshow. For those moments you just have to pay attention to what she is saying, and usually she shows in the demo with model afterwords anyway. Overall though, amazing job by both Lara and the production team. So happy with the content the portrait masters is coming out with."
— Chris M.
"I've been following Lara's work since DigitalRev introduced her in the Cheap Camera Pro Photographer series and that was a long time ago. After that video I looked her up and I was blown away by her portfolio. The thing I like the most about her photographs is how she instructs models to pose because that is the thing that I'm lack of. In this series of course you will learn about different lighting styles, how to pose models, etc but more than that, you will also learn about Lara's way of thinking when she takes photos. And it's a perfect course for not just amateurs but also pros. The course makes me want to take my camera out, try new things, new lighting combinations, and it's a good thing as a photographer. I highly recommend this course."
— trang m.
"i have only just completed the fashion lighting fundamentals, but i can tell you now this online series is AMAZING. Lara explains every little detail exceptionally well from her thought process and too how each lighting component effects the model. As someone who has only shot in a studio once this is something i have been looking for. Can not wait to continue with the rest of the series! if your having doubts on purchasing this series don't will be one the best investments you have made!"
— Michael L.
"I was elated when I found out that Lara Jade had brought out The Fashion Series. I feel privileged to have done one of her brilliant workshops, so I knew I was in for a treat. The whole series is designed and put together beautifully and Lara delivers it in her delightful and easy to understand way. Everything you need to know from styling, lighting gear and camera settings is covered. I particularly love her lighting guide which you can actually download - brilliant! This alone is worth it's weight in gold. What's more you can watch the series over and over again, in your own time, and at your own pace. Whether it be lifestyle, wedding or studio portraits you are into, there is a lot to gain for very little investment and if you are unable to attend Lara's London or NY workshops in person, this is an absolute MUST HAVE. I highly recommend The Fashion Series to any genre of photographer who would like to add a fashion-edge to their work."
— Alison M.
"This is great! love it!"
— Brigitta B.