The Fashion Series
$199
Join New York-based Fashion Photographer Lara Jade as she walks you through everything you need to know about creating cover-worthy images your clients will love.
This class is perfect for wedding, portrait, family photographers and more. Regardless of your location, budget or resources, this series will teach you how to add a unique fashion flair to your images and take your work to the next level. Read more.
Included in this Bundle:
What's Included?
18 Hrs, 11 Mins
Of comprehensive education — fully downloadable to watch offline while you're on the go!
24 Downloads
Including an 11-page PDF of Lighting Diagrams to help you set up your own studio.
115 Videos
So you can easily navigate through each course. Watch them in order or skip around!
Fashion Fundamentals
2:22:44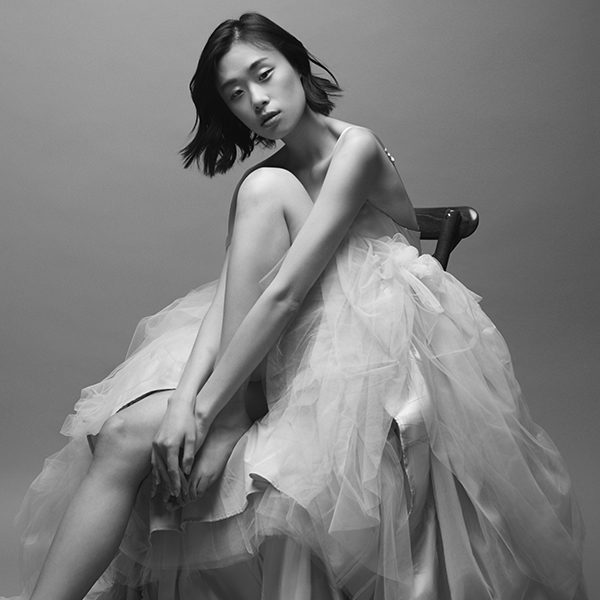 Fashion Lighting Fundamentals
52:07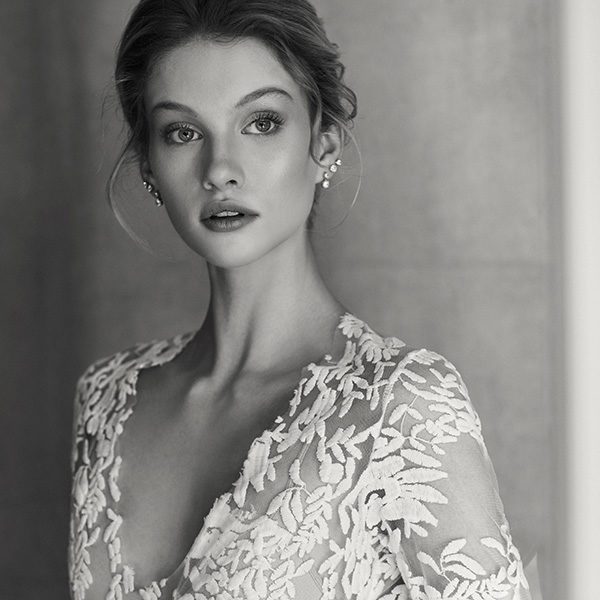 Styling Fundamentals
1:15:20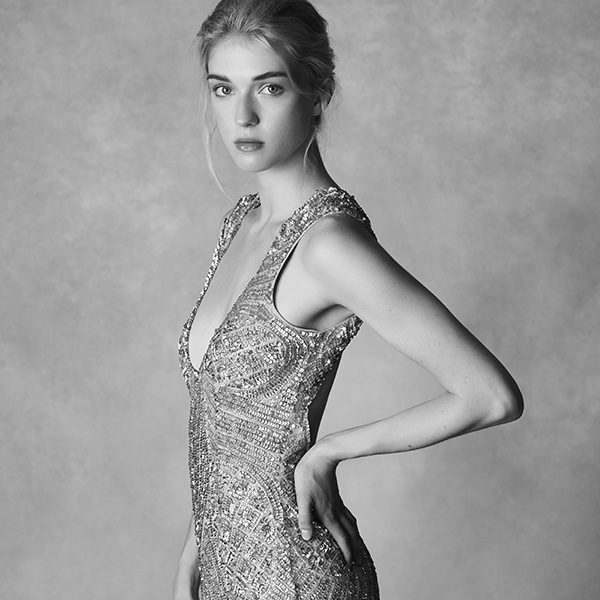 Fashion Posing Fundamentals
Challenges
In these segments, Lara is challenged to create portfolio-worthy images while encountering the limitations that many photographers face. Limitations such as finding models, sourcing hair and make up artists, doing an entire shoot with only DIY lighting equipment, time restraints, photographing inexperienced models, shooting in a home studio, etc.
1:44:57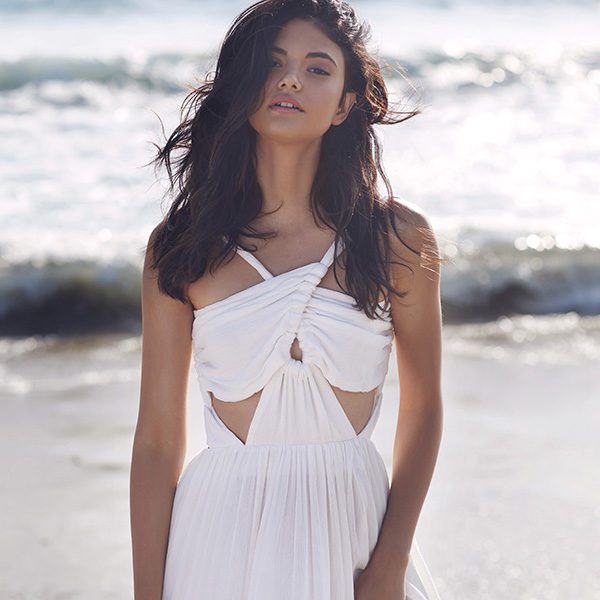 Beach Challenge
2:30:57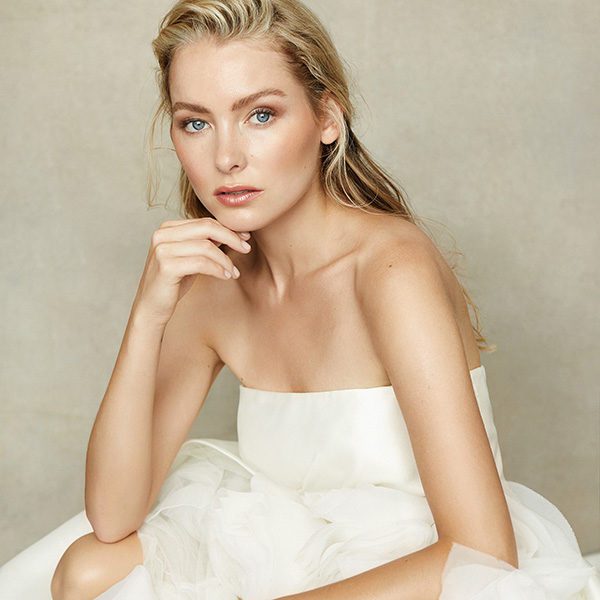 Bridal Challenge
3:23:01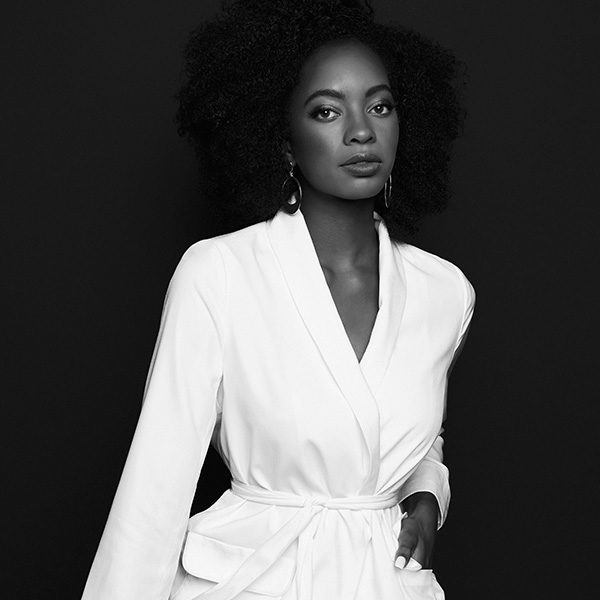 Cover Shoot Challenge
1:28:58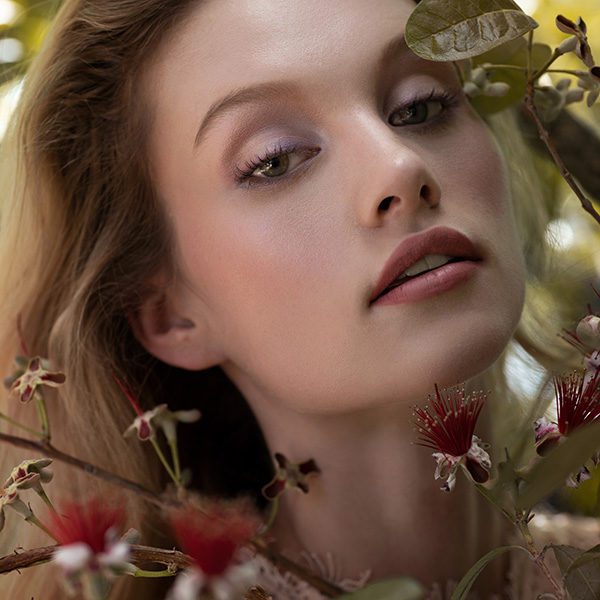 Beauty Challenge
2:57:29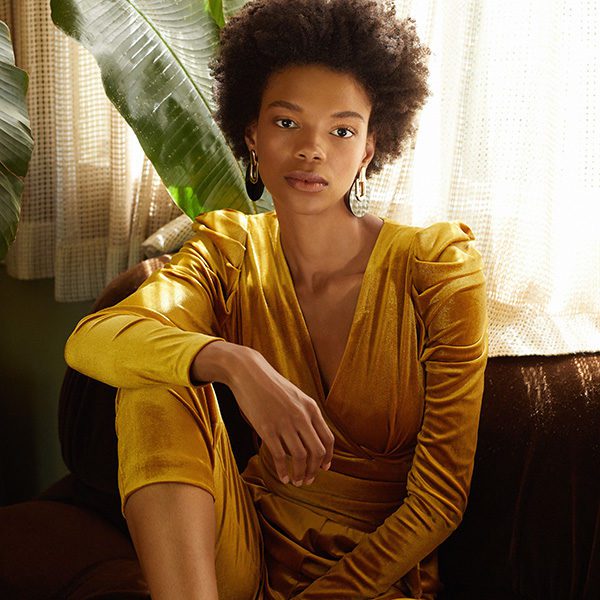 Editorial Challenge
Bonus Videos
24:32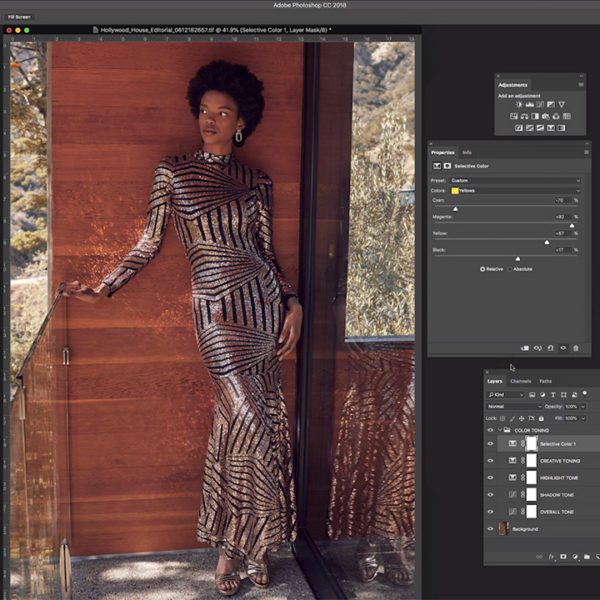 Color Toning
15:07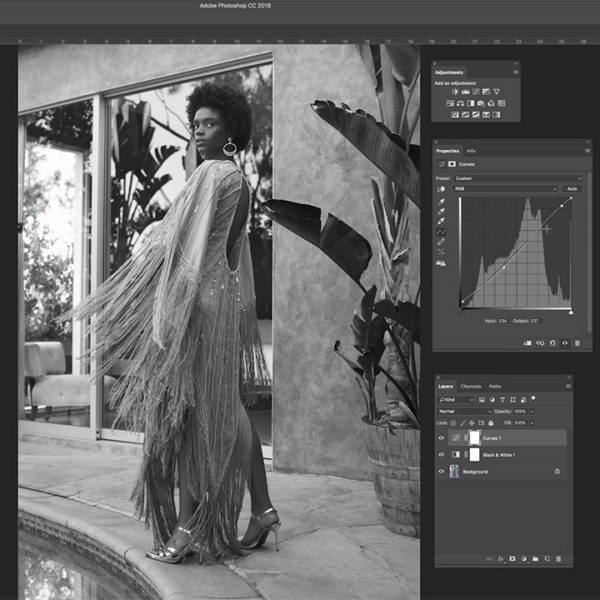 Black & White Toning
56:12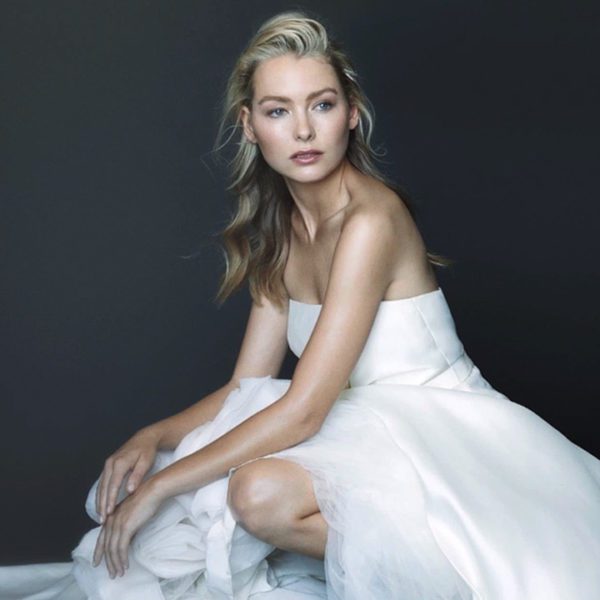 Full Retouch
Accomplished fashion photographer, Lara Jade has created a fashion education series to modernize and elevate your photography to the next level. Whether you shoot portraits, weddings, or are starting out as a fashion photographer, Lara's key methods will give your work the fashion flair you've been searching for.
This intensive series first takes you through basic fashion fundamentals of styling, posing and lighting. Then, put what you've learned into practice by watching the challenges as Lara strives through certain restrictions such as limited budget, limited gear, limited space, and limited time. Through these challenges, Lara teaches us how to concept and storyboard our shoots, find models, work with hair & makeup artists, all the way through to nailing that final image.
Lara's work has been published in Harpers Bazaar, Vogue Taiwan, Hong Kong Tatler, L'officiel Ukraine, Interview Magazine and many more. She has photographed countless top models and actors for luxury companies like Air France, Sotheby's, Monique Lhuillier and the May Fair Hotel. Through this series, you'll learn to find your vision and your style as a photographer, strengthen your creative direction, and gain confidence on set. Learn to master Lara's techniques to replicate the photos you see in fashion magazines and give your clients a cover-worthy image!
FAQs
105 Reviews
"I am Alessio and I am a freelance Italian photographer and studio assistant based in London. I have been working as a photographer for 10 years and I am more into fashion since the last years. Lara and her teams have been stunning. Lara's working and teaching approach is so fluent, detailed, simple and funny in the same time. She explains in a so clear and super easy way all the peculiar details of the different work flows, in within the different types of shoot challenges. Extremely clear and satisfying, she made a strong light on my fashion knowledge, I loved the explanations of lightning setups and posing guidelines. Absolutely recommended. Thank you Lara!"
Alessio M.
"I'm an education junkie at this point. I love seeing how other photographers work. Lara's workflow is so helpful, I'm making mood boards for all of my clients now. Planning really does help. Also, I saw other photographers use beauty dishes and I like that I can direct the light, but I wasn't in love with the overall look. I have Felix Kuntz Light Series as well and I kept thinking that I could do a signature light with a beauty dish....Then Lara put the pieces together, she does a lighting set-up that I love and I do a version of this lighting set up in multiple ways now and it's my very favorite lighting. Lara is a very good instructor, she makes it easy to understand each part of what she does, she really has caused me to fall in love with fashion, but she is also very experienced with lighting. You don't need to be a fashion photographer to love this course! Lara has given me tools that I now use every time I pick up my camera."
Cinnamon J.
"This is probably the most inspiring course you can find online. I am blown away by how much I've learn. It's very well done and Lara explains so anyone can understand. I've been looking for something like this for a long time and I finally found it and all I can say that this is perfect. HIGHLY recommended."
Katherin G.
"I have followed Lara Jade for several years. I love her work. I watched this course and took away so many great ideas to improve my images. I am actually going to watch it again to absorb even more. Very motivating! Thanks Lara for sharing your experience!"
Christine B.
"Love this course! Lara's way to teach is simply amazing. I can't wait to try out all the lightning setups. So motivated right now! This course was worth every penny."
Daniela M.
"I can't stop watching this course! So much wonderful information. I've only owned it for a few days, but have implemented a few ideas already and they worked out beautifully. I highly recommend this course to anyone who enjoys photographing people from all walks of life, not just models."
patty c.
"This course has been an indispensable asset to growing my photography business. As a natural light photographer, lighting was such a daunting feat that held me back for way too long.. but since taking these courses, I feel confident in various studio set ups, I feel inspired to build a high fashion portrait portfolio and am working on refining some important business practices like including detailed estimates. I am blown away at the amount of content included, from comprehensive videos that answer every question (like she's reading my mind) the diagrams for lighting setups are a particularly helpful reference, and the varying equipment lists saved me so many hours I surely would have spent agonizing over which piece to buy.... as I'm sure you can relate! I would recommend these courses to any photographer who's looking to build their business in fashion or portrait photography."
Brittny D.
"Beautiful and inspiring. I was so motivated after only the second segment that I created a mood board in my home studio. This series has done wonders for my knowledge, confidence, and creative spirit as a photographer. Planning on purchasing the business series next. Thank you, Lara. You were my first idol as a young photographer and I am forever grateful for your willingness to teach and share. Looking forward to what's next!"
Kristen H.
"Ok, I thought I understood posing... then I watched Lara's 'The Fashion Series'... Wow, how wrong was I!?! This course has absolutely changed everything for me. Not only my knowledge of lighting has improved by my approach to posing and styling has turned upside down! (positively of course!). It's amazing how Lara breaks all the content down into digestible chunks making it super easy for anybody to learn, no matter what level you are at. I am already reaping the rewards, adding this invaluable knowledge into my wedding photography and videography work and am even consider dabbing into fashion photography too! On top of that, Lara has a super sweet voice and a beautiful teaching style. Thank you so much Lara, you are a legend!"
Gione d.
"One of the best photography courses I've ever taken! Worth every penny!"
Dionne H.
"this taught me so much. Thank you!"
jennifer g.
"This is by far, one of the best courses I've seen. Lara hit all aspects when it comes to portrait photography. I have and would highly recommend this course to anyone. Thank you Lara for sharing your workflow and creativity."
Robert G.
"Really amazing course! I've been working as a fashion photographer for the past 8 years and I still learned a lot watching Lara taking us through the steps of achieving her great work. The content is really easy to understand for beginners as well, I would definitely recommend this course to anyone looking to take their work to the next level."
Maxyme G.
"This course is amazing! Lara gives all the informations you need to replicate and understand her way of working ! The course is build in a very logical way and is pleasant to watch ! Love the fact that it's split in two parts with the fundamentals and the challenges ! Very instructive and inspirational! Thank you Lara for sharing your talent and creativity with us !"
Regis L.
"Amazing series! It offers such great clarity on how to design a shoot from concept choice to execution in the tiniest detail. It's a complete gamechanger even if you're not doing fashion photography. Because it will make you understand how to choose the best lighting, poses and styling to suit your vision, your client's personality and appearance. So many details to consider that I would have never thought of before. Absolutely looking forward to implementing everything I've learned. Thank you Lara!"
Ela A.
"I recently bought and started Lara's both courses. I really want to thank her for putting this courses out there and sharing her experiences. It is all I was looking for since I started 2 years ago with fashion photography and I have been struggling so hard and delaying my career since I could not find anything out there to guide or help you. Her courses are clear, to the point, include every aspect you need as a fashion photographer and put me on the right track. I will be prepared now, and now where to put my time and effort in how to manage my business and creativity to become a successful fashion photographer. Thank you so much!"
Rebekka E.
"It is the best course I have ever been on. Concrete, with lots of important information. This course helped me get that straight in my head and be more confident in what I do. I'm starting to understand how it works, how to cooperate and how to start again. It is really worth it!"
Alicja B.
"Amazing lighting class! I've always wanted to work on my studio skills but found it intimidating and I would get discouraged when things didn't turn out like I thought they would. After watching this course I've gained so much confidence in the studio and now I love studying light and how it works in every scenario. It has encouraged me to keep experimenting and creating the light I love."
Jamie M.
"Before The Fashion Series, I consistently shot with a wide-open aperture (somewhere between 1.4-2.0) and always thought it was the best choice. Clearly, I was wrong. This was shot at f/7.1 and I couldn't be more obsessed with all the detail I can work with! A complete game-changer."
Ryan K.
"I have loved working my way through this series. Lara's way of working is just like my own and it was very reassuring to see that I have been doing some things her way for a number of years, so it was good to fine tune my skills. I enjoyed watching her planning processes and setting up the shoots and I can now fully understand and appreciate the amount of work it takes to have a great shoot. Her retouching videos for me were an eye opener and I now do all my retouching in this way. It was refreshing to see how Lara makes use of small spaces and natural light therefore everything was done at an achievable level. I now feel inspired and motivated to take my fashion photography to the next level."
Laura P.
"This is really the best education I ever saw. I know probably all the lighting schemes which are on internet, but theese are simply better. But here is much more. If you have checked all what is available for free and to get on next level, thank this course is for sure worth its price."
Jozef P.
"Simple breakdown and explanations by Lara! Been following her work for some time now and I enjoyed the courses!"
David Q.
"THE BEST ONLINE WORKSHOP! its a fantastic way to experiment and force myself to try new things, actually improve my lighting skills so much and I really confident right now with my work love everything about this learning experience, highly recommend"
LUIS FERNANDO R.
"This series is fantastic. To help you understand where I'm coming from I'm an established portrait photographer, I primarily do beauty and boudoir photography. Wanting to add a different flair to my work I decided to explore fashion and trusting the Portrait Masters led me to this course. It has been amazing to watch Laura teach me about a genre that I've followed from a distance. Learning about lighting and posing (which I'm arguably pretty good at) from a fashion perspective has been eye opening and is taking my skills to the next level. Add in all the other stuff like sourcing talent, H&MUA, locations and wardrobe and this is a no-brainer. I strongly recommend this course no matter what your skill level is."
Mike L.
"Highly recommended to every photographer that wanna build a portfolio as a fashion photographer. Lara explain everything very simple and she's such a great teacher, she's always stops and explain what she was to do, camera settings, lighting, why she's moving, why she change the lens, etc... I love this course! Best money I ever spend. I also loved the new videos of post production! Again highly recommend :)"
Brenda B.
"hi everyone! bonjour. je viens d'acheter ce cours. je suis monteur video ( documentaire, nouvelle, musique ... ) depuis 30 et la photo est une passion depuis 10 ans. hâte de commencer le cours de Lara .. j'adore sa vision et sa façon de travailler..."
michel s.
"An overall excellent course! Highly recommended."
Thanasis G.
"As a fashion photographer, this course has proven to be a wonderful investment for my business. The amount of material covered is simply unmatched. Lara is a wonderful teacher, very knowledgeable and yet able to explain ideas and concepts in a way that makes the course a delight for both novice and professional alike. Highly recommended."
Paulo J.
"Certainly one of the best - it might actually be the best - online photography courses you can find at the moment. It really goes deep into each subject. Whether you're a beginner or a professional, you will find great information and resources in this course. I would highly recommend The Fashion Series to every photographer who is looking either start a new portfolio from scratch or update what they already have. There's so much valuable information in this course! I have also purchased The Business Of Fashio, which I was really looking forward to, and I am so happy with the information that it passes along. Very happy with both purchases!"
Guilherme B.
"This is the best online fashion photography course you can find nowadays! I've been so glad to have it, that I immediately purchased the Business of fashion photography as soon as it came out."
Alina I.
"I'm so glad I bought this course! It's been a great refresher for me in some areas, and I've learned some great new skills in others. I love Lara's teaching style, and this course is a great resource for photographers in any portrait genre. It's easy to follow, engaging to watch, and something I've come back to multiple times since purchasing it nearly a year ago. I just pre-ordered Lara's new Business of Photography course, and I can't wait to get started. Thank you for sharing your knowledge, Lara!"
Meaghan B.
"The best course EVER! I just finished 1year course and I've learnt more from Lara in one day watching. She shares everything in a very easy and honest way. I think both, beginners and pros would not be bored watching it :)"
Liliana S.
"I purchased the Fashion Series the minute it came out and so glad I did. It has so much information and resources and Lara breaks everything down making it easy to follow and learn. Thank you Lara!"
Linda M.
"I wasnt sure if I should purchase the Fashion Series. I already had Felix's Lighting Series and wondered what I would learn differently. I definitely learnt a lot. Lara talks through posing and gives you vocabulary to explain to your non model clients. Her downloadable posing guide has been great and I've used it to show my clients what i mean during a shoot. Lara talks through the traditional lighting set ups you may already know, but shows you her set ups, talks through Vlat, flags, grids and shows you the difference each time. The set ups are put in context depending on the mood of your shoot. I use the front cover set up for my corporate clients to give them a fashion edge to their portrait. There are a ton more examples I could give, but the bottom line is - this is a great teaching resource that's relaxed, easy to understand and will jump your skills another level. Thanks Lara for sharing your knowledge."
Siorna A.
"I first purchased Lara's course in creative live and I found her story of how she is a self made photographer so inspiring and captivating. Knowing the time and effort she has put to creating a name for herself in the Fashion Photography Industry is what sold me to want to learn from such a humble person. Her technique and method of teaching is so clear that anyone who thrives to learn will see a difference in there photography after watching this class. I thirst for knowledge and Lara's Fashion Photography Class is pure gold! Thank you Lara!"
Israel N.
"I knew I was going to learn a lot from Lara, and I am really grateful for this online course. It helps push your own boundaries, especially after you begin to feel stuck and are looking for a way to improve your work, and push it to the next level - whether that is wedding photography, portrait or fashion, but don't know how. What I didn't expect to take away from this was how it will help me in building and pushing the boundaries of my own personal photographic style. Lara is really informative, and really straightforward with a really easy to understand teaching method. I am especially elated for the lighting guide, and the posing guide as I feel I was struggling with that the most, but just watching the Editorial Challenge for example, and watching how Lara works and handles everything from start to finish, has given me so much inspiration and confidence in myself , that I am re-inspired and ready to push my work to the next level. I can't wait to start shooting again and sharing what I've learned and how I've grown. Thanks Lara! You're amazing!"
Viktoriya B.
"So glad that I purchased this class... I had been waiting for a long time for something like this; I was shooting moody portraits mostly, but really wanted to explore the lighter, fashion like look. And then there was Lara's Fashion Series! Lara is a perfect tutor, she explains every step in detail, this will help you getting a fabulous end result too in no time. Thank you very much Lara!"
Robert v.
"I am elated to learn to add a fashion flair to my photography. I love your work Lara and the fact that you produced a series that shows how you do it is really helpful. I love your lighting series and I love your personality, learning from you is exciting and super valuable. Thank you Lara!"
Laura F.
"I have bought so many classes from different photographers, but I must say that the Lara Fashion series stands out. She makes lighting so easy and simple. What really interests me is the part where she shows you that you don't need a big budget to get the amazing shot. She teaches you what to look for at a location. The Fashion series will definitely take your photography to the next level. It's certainly worth buying this course!"
Lucas S.
"I am a street photographer/travel photographer who has always been interested in portrait and model photography. I took several workshops which were good but the information was scattered and the whole process seemed complicated. I came across Lara's program via Instagram. I decided to give it a shot because I have seen her work and she is fantastic. I am almost through the entire program and I can say that her Fashion Series is awesome. She simplifies the process. The videos are very well planned and easy to follow. The price is good. Lara is easy on the eyes as well. Thumbs up!"
SK S.
"I first came across Lara at CreativeLive and loved her course there. When I found out she had a series about all fashion photography, I didn't hesitate to acquire it. It has been a key investment in my photography education and so worth it. Not only The Fashion Series is inspirational, but in her Challenges series, she shows you (like a reality show) how you can also conceptualize, bring to life and shoot like a pro with minimal or DIY gear for correct lighting for different job types and photo shoots. I have watched The Fashion Series twice already and every time I watch a new video, I keep listening to new tips that I missed the first time around. This series is one of the best I have watched in a long time. I am a self-made photographer and counting on a series as complete and inspirational as this one has armed me with self-confidence, much knowledge and the encouragement to experiment despite any hurdle you may encounter --- beginning to end --- from scouting for the creative team to the very end result. I am so happy I found Lara, this course, and I highly recommend the investment to take your photography to the next level regardless of the portrait photography type you do."
Adriana E.
"The Fashion Series is a valuable resource! I am learning so much! Lara provides great explanations and insight throughout the course all while keeping it simple."
Grason L.
"I had no intentions of purchasing The Fashion Series and I'm not even sure what made me pull the trigger, but I'm glad I did! Lara provides very detailed explanations throughout the course and it's broken up in a way that you can come back and quickly reference the information you are looking for. It also provides useful downloads for you to have at your fingertips. I think the first time through, what hit me was that I was overcomplicating things and that was making me feel overwhelmed and limiting my progress. It was helpful to see in some of the challenges that she often reverted back to a simpler approach despite having an arsenal of stuff to pull from. Whether you wish to pursue fashion photography or simply add a different element to your portraits, it's a solid investment."
Jennifer O.
"I have learned so much just watching the lighting fundamentals alone."
Maria S.
"I have followed Lara Jade and her work for a while now and I think it is just simply stunning. So, when I saw that Lara was giving us all of this information on lighting; posing and fashion styling it would be a bit silly not to purchase it. All I can say is 'wow', this course has given me the confidence to set up studio lighting in a limited space (my living room) for client shoots. Studio lighting and posing is something which I have always been a little bit frightened of but, the end results have been fantastic since using the guidance Lara has provided. I have had some amazing comments back from clients and their families as well as lovely messages on social media. Thank you so much Lara :) x"
Rebecca S.
"Oh my... this is JUST what I've been waiting for! Lara, the way that you teach is simply incredible. Your work has always inspired me and now I have the fundamentals right at my fingertips, I can not wait to put your teachings into action. THANK YOU LARA! x"
Jen M.
"This past week I was able to implement everything Lara teaches in this series and I'm AMAZED! I'm a small town portrait photographer that LOVES fashion so Lara's style is always something I've coveted. I can't believe I was able to recreate these lighting set ups and looks! She explains things so simply and the guides are so helpful. I'm new to artificial light and was able to do all of her set-ups. I can't recommend this series more!!!"
Ashley L.
"This series has been worth every penny I spent on it (I bought it during the Black Friday sale, but honestly, it would have still been worth it at full price!). I had never worked with lighting gear or actual models before buying the series and had no confidence working with either. Now, I feel completely the opposite! Lara's teaching style has been super easy to understand and I feel like I can easily replicate everything she has covered in the series. Just as long as I'm willing to actually get up and start doing it! For the longest time, I have been crippled by the thought that in order to be taken seriously as a photographer and produce quality images, I needed expensive gear, to know all about lighting techniques and the technical side of a camera. I couldn't have been more wrong. Lara's challenge videos and tips and advice on DIY-ing and working on a small budget has shown me that a lack of finances/ experience is really no excuse to not get out there and start shooting. I've been in a "photographer funk" for over 10 years and this series has completely inspired me to plan a shoot and pick up my camera again. Like, yesterday!"
Shahanara B.
"I did great class of lighting. But, honestly, this is the best study ever. We have lessons of light and behavior. Thank you Lara!"
Sisnando d.
"I have followed your work from the time you did that Cheap Camera challenge with Kai W. For that time I loved your work. And this Fashion series is worth buying she teaches everything and easy to understand I always had hard time with posing models and black and white. I wanted to learn about lighting and this is the best course to learn about lighting"
Avinash A.
"I've been following your work and being so inspired by it since the Deviantart/Flickr era. I've seen your photography evolve beautifully after all these years, and I always wondered what techniques you used, lighting, etc. And there you go... that's what I was dreaming about. And I'm not just thankful for your series, but also because you gave me a push to get back to my camera and create again. Thank you, Lara :)"
Sarah Z.
"The best workshop I've ever bought or been to. Answers so many questions about lightning and posing and styling etc. I found it very inspiring. I can only highly recommend it."
Judith M.
"Excellent education resource if you want to incorporate fashion into your work. Very detailed shoots from planning to final edit. I highly recommend."
Tammy S.
"I am obsessed with this program and can't wait to start implementing what I'm learning from you into my work. Lots of great stuff to learn in here. SO valuable! If this program doesn't help you to up-level your photography and give it some fashion flair, I don't know what will. Loving it! Thank you, Lara! <3"
Lisa G.
"I would highly recommend this course, it's brilliant. Lara has such away of presenting, easy to grasp, just the right pace and the amazing reality of producing a professional shoot."
Andrew M.
"The content of the series is insightful and easy to follow. I'm particularly looking forward to testing out the lighting setups. They seem achievable even for a newbie and I also love that there are some replicating natural light. I've followed Lara's work and I love her photography style, the course leaves you inspired and excited to try out all the things you've learned as opposed to overwhelmed on what you "have to catch up on", and that's the best part. Worth every penny!"
Angelique R.
"To me, Lara's Fashion Series brings me to the next level of lighting techniques, while Felix's Lighting Series laid a good foundation for me. Lara explains everything to make it so easy to understand. Thank you, Lara!"
Yvonne W.
"If you are looking to get your feet wet in fashion photography- I would highly recommend this course! It has new knowledge around every turn. Every time I dive into a new section of the course I am inspired more. Lara makes every intimidating concept seem do-able, from lighting and posing to the language in which to speak to a modeling agency. There really isn't a mark she missed. Lara is very relatable as someone who started in the industry with little gear and experience and is truly an inspiration! Definitely worth a purchase!"
Dana M.
"I have had other courses from Lara in CL platform too but this one is the most comprehensive to date. And I like it because: - You are learning from someone that herself is in the fashion industry. - You can learn troubleshooting techniques as she shoots and shares back of the camera and makes changes until it is right. You just have to observant and listen and watch carefully to learn those. - She shows you how to setup luxury and fashion looking shoots even if you don't have high-end designers and products. - She supports you through her FaceBook group as much as her busy schedule allows her and is there for you to help if you have questions. - The platform is evolving so although you buy it now she is still adding more content to it and you will get those all for free."
Bobak H.
"This is an excellent workshop! I've learned so much! Thank You Lara"
Robert B.
"Rick H When I purchased the Fashion Series from The Portrait Masters Series I was simply amazed at the at the detail provided by Lara. I had watched all of the of the videos many times and refer to them for tips and tricks to adapt to my current style. I found the pre and post planning and analysis most helpful as currently going into a shoot with a "shoot from the hip" and wing it to hope for the best being counter productive. The suggestions from Lara for planning, meeting with HMUA, wardrobe and model in order to create a flow reduce additional work. This series has taken me in a new and more productive direction. How can you not make this investment for your business!"
Rick H.
"Simply brilliant and easy to understand techniques. Lara does an amazing job sharing her experience in a clear manner and breaks it all down for you step by step. She also includes lighting setups, styling, poses, and explains her methodology on color toning plus a ton more. So much value and Lara is incredible with answering any questions if you happen to get stuck in her Facebook group. This course has been a fantastic investment and will definitely bring my work to the next level. I am new to Portraiture however, most of the images I gain inspiration from are taken from the fashion world. I have always aspired to create work on that level and realize these techniques are applicable to all portraiture. I am so grateful for this fun and creative course and would highly recommend it!"
Ted O.
"The videos in this series re top notch along with Lara's instruction. Lara explains everything precise and clearly so you can replicate her lighting styles without any problems. The first lighting set up I used was stunning and I haven't even gotten through the whole series! It is worth every penny!"
Michelle R.
"Superb videos / demonstrations. Really helpful, & teaches so much! I love how simple Lara makes it. Thank you for sharing your incredible knowledge & talent. Worth every penny."
Jessica M.
"I'm a contemporary portrait photographer based in Melbourne, Australia and the fashion series has undoubtably elevated my photography to the next level. I was missing a certain element in my business and styling was it! Thanks to Lara's Fashion Series she helped me realise that. After watching The Fashion Series I collaborated with a fashion label and now I provide all the styling for my clients - they now no longer need to bring any clothes, I provide it all. If that isn't enough inspiration Lara's preparation before every shoot elevated my workflow. Each photo shoot is now prepared from stying to lighting to HMUA well before my client even walks in the door! This series has injected a spark of fashion in to my business and due to this, my bookings AND sales have doubled in the last 2 months alone! This course has helped me gain that edge over other contemporary portrait photographers out there. If you are not sure whether this course is for you I can recommend that you will certainly get something out of it to help elevate your business to the next level. Buy it, you wont regret it!!"
Mia S.
"What an excellent value! Not only is The Fashion Series packed with incredible insights from an industry leader, but there are so many bonuses that you can really dig into. I am a working fashion photographer and I've been enthusiastically watching these videos. The styling and lighting videos are top notch and the challenges help you practice what you learn. Whether you are a beginner in fashion, a pro or just wanting to add some fashion flair to your every day shoot... run, don't walk,to the shopping cart and buy this series! You won't regret it!"
Natalie W.
"This was the best investment I made in my photography lately - it helped me regain my confidence and eagerness to keep learning and evolving in my work! I love how Lara explains all the technical stuff in a very simple to understand way, making the process (from lighting techniques to finding models and creatives to posing and styling) very approachable even with few resources, pretty much demolishing all your excuses :) I whole-heartedly recommend it to anyone who wants to improve their photography in any way or just needs a breath of fresh air in their workflow and portfolio. The only thing I hope is that Lara will bring a part 2 with some marketing and business lessons ;) Thank you for your great work, Lara!"
Andreea I.
"I absolutely love this series. Initially I thought it was just for fashion photographers but boy was I wrong! I love all of the new lighting set ups that Lara teaches in the Fashion Lighting Fundamentals videos. I feel like this is such a great next step from the set ups and lighting fundamentals that Felix teaches. It expands perfectly on it. I just invested in my second Profoto B1X and two new modifiers and can't wait to try out some of the new setups. I think it can definitely apply to all types of portraiture, not just fashion. If you're ready to take your work to the next level and stand out in your market, definitely invest in this series!"
Angi L.
"This is layers of learning. The explanations are thorough while watching how it is actually executed. What's even better is I could observe how everything is set up and how Lara operates the shoot. Something new to learn every time it's watched."
Jude S.
"Absolutely incredible series! Lara... Thank you for sharing this knowledge with us!"
Shannon W.
"I've been waiting so long for a learning experience as this and I'm over the moon happy I made this purchase. I'm already reaping the benefits of the posing guide in my recent shoots and the video tutorials are moving new directions I've longed to go in but I didn't the guidance I needed until now. I've sound understandings of light, composition, posing but this series of experiences you've created Lara will take me to new heights of my photographic journey. Love the practical approach you share that lead to quantum leap improvements!!"
Larry R.
"Thank you Lara!this course is Amazing, the knowledge and amount of information you share is really unbelivable!Even is I knew a lot already It is always very interesting to see how other photographers work and this course gave me the inspiration to experiment something new! Worth every single euro!!"
Francesca L.
"I am SO glad I purchased this series. Not only has it given me confidence in my thought process, it has also allowed me to play around with interesting lighting set ups - as Lara Jade says ....the client will never doubt your process, as long as the final image is what they envisioned. THANK YOU Lara, for teaching us wonderful set ups and giving us confidence in our work! I've been having the best time playing around with lighting techniques without the worry of judgement! I highly recommend this course not only for regaining confidence in your work but adding new techniques and learning new skills too."
Tegan G.
"I am so glad I purchased this series! I have followed Lara Jade's work for awhile and was so excited when I saw this was available. If you are even remotely interested in adding a fashion flair to your portraits or are interested in fashion photography I highly recommend this. How she shows her process is beneficial so there really is something for everyone in this series. I binge watched this after purchasing and was sooo inspired that I booked one of my friends as a model to start incorporating this style, like NOW! This was exactly what I needed to kick my portraits up a notch and add an edge to my style."
Tracy G.
"Honestly, one of the best purchases i've ever made. I've always preferred studio over natural light, this series has boosted my confidence in both location and studio. I have new lighting ideas to try, and more needes in-depth knowledge on how to make the use of natural lighting. There is something for everyone in this series."
Alex B.
"I was waiting for Lara to make course like that! I absolutely love it! there is no hiding knowledge - she is teaching absolutely everything what she know! And this is beautiful!"
Anna K.
"Fantastic course. It is incredibly comprehensive and detailed. Lara is an amazing teacher - she explains absolutely everything and so clearly. I highly recommend it."
Therese A.
"I've been loving using studio lights for a few years now but I've been shying away from techniques I wasn't familiar enough with – Lara's explanations and demo shoot videos just opened up a whole other World for me and I can not wait to put them all into practice! My favourite set up was always clamshell with 2 lights but Lara's version was slightly different to mine – tried her version on today's client and the result was fab! This course is definitely living up to my expectations!"
Agi M.
"I've been loving using studio lights for a few years now but I shoes away from techniques I wasn't familiar enough with - Lara's explanations and demo shoot videos just opened up a whole other World for me and I can not wait to put them all into practice! My favourite set up was always clamshell with 2 lights but Lara's version was slightly different to mine - tried her version on today's client and the result was fab! This course is definitely living up to my expectations!"
Agi M.
"GREAT ! Thank you !"
Goran A.
"If you are just starting out like me, or you are already an experienced photographer. I promise that you WILL get something out of this series, even if you think you know it enough.. you might be surprised with all the tips and tricks that she taught!! Everything is explained so in-depth and so thought out that there is not even one confusing explanation in this. I'm already half way through and i learned SO MUCH in just a small time frame, and i can't wait to test out all these new knowledge that i get from this! Yeah... that's how good this is!! Lara explains all the lessons very clearly and straight forward, she shows you how she do it on the spot and how she exactly tackles problems if it occurs. If you are having second thoughts on getting this... DON'T, you are missing out on such a great material. Thank you Lara, Keep Inspiring!"
Christopher S.
"I'm so happy I finally bought this! Lara is easy to understand and she gives so much helpful info. I also love the downloadable content! I can't wait to start putting into practice what she teaches."
Paloma B.
"Guys, this is amazing! Even if you don't aspire to be a fashion photographer it will help you with styling any genre! Lara's posing offers that little added flare to make your everyday clients stand out and the lighting tutorial with pdf setups is a must as it's so EASY to follow! Lara even shows how to crop appropriately for the look and message you're trying to convey. As someone who aspires to break into this genre I am thrilled for this series but for anyone who wants to make their clients look and feel their best I highly recommend it! If you don't get it for yourself at least ask for it for Christmas. It'll be the gift you won't forget! The one that truly keeps on giving! Thank you Lara, I LOVE this series!!"
Denise M.
"I can't stress enough how incredible this series is for folks new to the world of lighting and to those photographers like myself who have been shooting for a long while with strobes. I had a pretty decent understanding of basic lighting principles but boy, Lara truly breaks everything down in ways I never even thought and EDUCATES. If you have been afraid of shooting with strobes or have been worried that the light won't look natural or lend to your style, then do yourself a favor and purchase the Fashion Series and DIVE IN and learn from the BEST fashion photographer in the world. Lara, thank you for putting together so much valuable content and information in one place. I am walking away with the wisdom and capacity to light properly for portraits and I am so inspired to implement everything I have learned!!"
Matthew A.
"I am addicted! I love how Lara explains every step, and keeps us updated of every thought process. Practical adjustments and agin proving that we do not need to overthink our shots. Love it!!! Fathima from South Africa (_@ttlphotography_)"
Fathima N.
"I was a little skeptical on purchasing this series, I wasn't sure what I could learn from Lara that I haven't already learned from Sue. But I am SO glad that I gave in and bought it! Both Sue & Lara have two totally different ways of shooting and both are equally useful. Being a self taught photographer it has been a challenge for me to come across online courses that I really feel are worth it, that was until I found SBE, and now Lara Jade! I highly recommend this series to any one who is looking to expand their knowledge and technicality."
Esia D.
"Hello! Great course! I'm excited about the posing guide. Has this come out yet? If so, where can I locate this?"
Shannon W.
"I am so excited about this course!!! Lara's teaching style is very matter of fact and makes it so simple to understand. Im already booking concept sessions to practice the materials."
Cat F.
"Superb. Love every bit of it. Just ran quickly thru the material. Already binged on Lighting essentials and Styling. Excellent material. Very well laid out and explained and she comes cross very genuine and light. I cannot wait to see the rest of the course. One of the best I have purchased, hands down. Makes me want to attend one of her classes in person."
Ricardo G.
"Love the Series! Very detailed, can't wait to use each lesson in my portfolio."
Luis M.
"The Fashion Series with Lara has completely changed my mindset! For the longest time, I told myself I couldn't really create fashion-forward work, due to where I live. Living in a state with no professional modeling agencies, stylists, and limited hair and makeup artists, I felt stuck and not confident in my ability to pull shoots together with what is available. However, Lara completely debunks every hesitant thought within this series! She walks you through every aspect of the challenges offered and breaks down all the parts with how she would approach them. Her lighting setups are incredibly easy, and ones she even uses for her current clients. Having already used her 'Bridal Challenge,' for a local dress designer, I shot in my living room, just as Lara often does, and used one of her lighting setups that she shows within the challenge. And you know what, it was perfect! It worked out great! For the longest time, I had overcomplicated lighting and fashion shoots, and that was completely unnecessary! I am excited to continue using this series to grow! Seeing her other challenges, I've already planned more shoots on the horizon, and used the resources she provides! I would highly recommend The Fashion Series to any photographer. It's clear Lara poured her heart and soul into this. If you are looking to add any educational pieces to your growth as a photographer, this gem is the one!"
Kacie Q.
"'The Fashion Series' by Lara Jade has been a real eye-opener for me. After some great but also some quite mediocre shoots over the past few weeks I've felt there was something missing in my work as well as my shooting routine. Luckily, Lara's online education series had just been launched – perhaps it was fate! Whether you're a beginner or a professional, every photographer will find valuable advice in this course because it is tailored for vast range of photographic fields, not only fashion or beauty, but portrait and wedding photography as well. I'm sure you'll have a lot of aha moments seeing Lara guide you through her shooting preparation; from building a mood board, finding a team and, lastly, final shoot, Lara breaks down every step involved in different production and shooting scenarios. Her relaxed yet competent teaching style makes every lesson easily understandable, it actually never feels like you're watching an educational program – but of course you will end every session with many new insights into the world of fashion and portrait photography! One of the big advantages of 'The Fashion Series' are the challenges Lara has to master. Ranging from an outdoor shoot on the beach to an editorial shoot in a rented space, Lara will prove that you can achieve compelling images even with limited gear and a small budget. Besides, her tip on setting intention before every shoot has changed my mindset forever; it helped me realize that too often I've allowed myself to be overwhelmed by my limitations rather than to focus on my possibilities. Work with or around your limitations, don't make excuses but try to make it work – this, in my opinion, is the essence of 'The Fashion Series' and Lara's most important advice. I would therefore highly recommend 'The Fashion Series' to every photographer seeking to (re-)build their portfolio or add a bit of a fashion flair to their (client) work. For me, this course has absolutely changed the way I will approach photography in the future, and I'll surely integrate some of Lara's tips into my own workflow. Thank you to Lara and her team for their time and effort they've put into 'The Fashion Series' – this course will definitely become one of my frequently consulted photography sources!"
Beatrice A.
"This is a great tutorial. Learnt a lot and at this price, it's a bargain."
Riswandi K.
"I am so happy that I purchased Lara Jade's " The Fashion Series" It is filled with an abundance of info including lighting, posing and styling. The Challenges were comprehensive and so well done. I hope to add "fashion flair" as well as applying the knowledge I've gained from "The Fashion Series" to my portrait business!"
Evie R.
"I was elated when I learned about The Fashion Series! I've had Lara Jade on my radar since I first discovered her work on Flickr about 10 years ago and have been in admiration ever since. This educational series is everything I could have hoped for, except for a seat at one of Lara's workshops! Really though- this series is absolutely amazing, full of detail, helpful information, and heaps of inspiration. There is such an incredible amount of helpful information in this series and I'm so glad that I'm able to go back and watch as often as I'd like. I love the way Lara explains lighting and posing in an easy to understand way that is still thorough and helpful and the downloads are wonderful! I cannot wait to try out some of the lighting setups that she demonstrates that I had not yet tried! I also really love the details Lara shares in the planning and creative process- the things that come before any actual photoshoot takes place. It's so insightful to get a glimpse inside that world of a successful fashion photographer and I am already planning some new creative shoots of my own to practice what I've learned so far! Thank you Lara, for creating this series and sharing this amazing view into the world of creating fashion inspired images!!"
Jessica N.
"I LOVE this series created by Lara! The sections are organized simply, easy to follow and full of ideas and knowledge I can actually use! I have attended her workshop years ago and I still use the skills I learned from then. I am so happy to now have a resource I can reference anytime I need! The PDFs are priceless! Lara has such a great skill in communication when teaching and sharing ideas. She has such humility when sharing her experiences. I look forward to more from Lara, I've really enjoyed witnessing her growth and talent all these years. She is such an inspiration. Thank you Lara!"
Laura V.
"I've been following Lara since her DigitalRev debut and her collaborations with Creative Live. She's always been one of my favorite people to watch because she goes into great detail about how to construct a good photo from the set, lighting and posing. I like how this series distinguishes between the genres and shows you the best route to achieve the results you want. I personally bought this series to help with posing, especially with not so experienced models from agencies, so I will be trying to impliment the flow posing and movement sections of this class into my future work. I also like how there is post processing techniques at the end of each section. I'm confident that this class will be part of the next rung upwards in my photography. Thank you Lara for making this class, I'll be looking forward to your future content :)"
zachary S.
"it is wonderful. Thank you very much for sharing"
Diego R.
"This series is hands down one of the most comprehensive breakdowns of the fundamentals of fashion photography. Not only has Lara created such an amazing educational resource for aspiring fashion photographers, The Fashion Series is a great tool for portrait and wedding photographers alike wanting to embrace a more editorial style and gain a competitive edge. Her lighting and posing guides are indispensable resources. My fingers are crossed that she will continue to add to these as the diagram, pullback and final result examples really help guide you when deciding what lighting set up you need for your own photoshoots. This course breaks down a lot of the knowledge Lara shares on her workshops but allows you a much more in-depth, 360 degree view of how she works. The thing that most appealed to me was the behind the scenes look in to the process of how she conceptualizes and executes a shoot from start to finish. This is one of the best insights into how beautiful editorial work is created. I love how she even gives examples of various obstacles you might encounter starting out. If you are looking to gain a more in-depth knowledge of fashion lighting, posing, production, or retouching this course gives you the tools to do that and so much more. It brilliantly equips you with the knowledge to incorporate elements of her signature style and to and elevate your body of work to the next level. I would recommend this course to anyone wanting to do just that."
Megan T.
"I cannot wait to dig into this series! I've been hoping for this for a long time! Thank you Lara!"
Susan W.
"Honestly, it's Lara. If you have seen any of her previous tutorials you know how great she is at sharing her knowledge. The difference between this one and her others though is this one feels more in-depth and complete. By in-depth I mean the challenge videos for me are probably the best, it goes through all of the pre-shoot stuff that a lot of tutorials skip over. The fundamentals section are something that I wish I had when first starting. The styling one for me personally was of most use since that is where I lack the most, but I think is one of the more important pieces of the puzzle when making a fashion image. There are some parts where you can tell Lara is demonstrating a certain pose or something along those lines, but the screen stays on the slideshow. For those moments you just have to pay attention to what she is saying, and usually she shows in the demo with model afterwords anyway. Overall though, amazing job by both Lara and the production team. So happy with the content the portrait masters is coming out with."
Chris M.
"I've been following Lara's work since DigitalRev introduced her in the Cheap Camera Pro Photographer series and that was a long time ago. After that video I looked her up and I was blown away by her portfolio. The thing I like the most about her photographs is how she instructs models to pose because that is the thing that I'm lack of. In this series of course you will learn about different lighting styles, how to pose models, etc but more than that, you will also learn about Lara's way of thinking when she takes photos. And it's a perfect course for not just amateurs but also pros. The course makes me want to take my camera out, try new things, new lighting combinations, and it's a good thing as a photographer. I highly recommend this course."
trang m.
"i have only just completed the fashion lighting fundamentals, but i can tell you now this online series is AMAZING. Lara explains every little detail exceptionally well from her thought process and too how each lighting component effects the model. As someone who has only shot in a studio once this is something i have been looking for. Can not wait to continue with the rest of the series! if your having doubts on purchasing this series don't will be one the best investments you have made!"
Michael L.
"I was elated when I found out that Lara Jade had brought out The Fashion Series. I feel privileged to have done one of her brilliant workshops, so I knew I was in for a treat. The whole series is designed and put together beautifully and Lara delivers it in her delightful and easy to understand way. Everything you need to know from styling, lighting gear and camera settings is covered. I particularly love her lighting guide which you can actually download - brilliant! This alone is worth it's weight in gold. What's more you can watch the series over and over again, in your own time, and at your own pace. Whether it be lifestyle, wedding or studio portraits you are into, there is a lot to gain for very little investment and if you are unable to attend Lara's London or NY workshops in person, this is an absolute MUST HAVE. I highly recommend The Fashion Series to any genre of photographer who would like to add a fashion-edge to their work."
Alison M.
"This is great! love it!"
Brigitta B.