The Lara Jade Store
Master Fashion Photography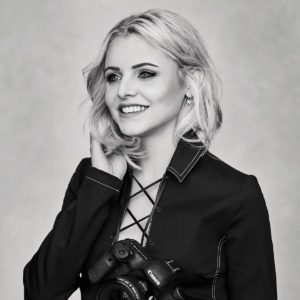 About Lara Jade
Lara Jade is a British-born fashion & beauty photographer who currently resides in NY. She found photography at the early age of fourteen where she spent the first few years of her career honing her skills with self-portraiture & conceptual work. Growing up with the rise of social media enabled Lara to see the bigger picture of an international industry and soon after moving to NY, she decided to use her knowledge to teach others who were interested in fashion photography techniques. Read more.
Join New York-based Fashion Photographer Lara Jade as she walks you through everything you need to know about creating cover-worthy images your clients will love. This class is perfect for wedding, portrait, family photographers and more. Regardless of your location, budget or resources, this series will teach you how to add a unique fashion flair to your images and take your work to the next level.
VISIT SERIES PAGE
After the success of her first course with the Portrait Masters, The Fashion Series, globally acclaimed fashion photographer, Lara Jade is back with arguably the most comprehensive business and marketing course available to aspiring fashion and commercial photographers. Step into the world of a New York fashion photographer and discover everything that goes into building success in the fashion and commercial industries. This extensive series takes you through business set-up, pricing your work, licensing and usage, and identifying your potential clients. Master the art of cold-emailing, pitching your work, and getting published.
VISIT SERIES PAGE