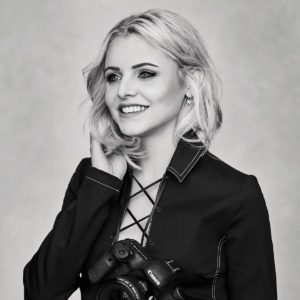 Lara Jade
Fashion Photographer
Lara Jade is a British-born fashion & beauty photographer who currently resides in NY. 
She found photography at the early age of fourteen where she spent the first few years of her career honing her skills with self-portraiture & conceptual work. Growing up with the rise of social media enabled Lara to see the bigger picture of an international industry and soon after moving to NY, she decided to use her knowledge to teach others who were interested in fashion photography techniques.
Lara's timeless imagery has been published in national and international editions of Vogue & Harper's Bazaar and she often travels between NY & London working with leading advertising clients in the commercial industry.