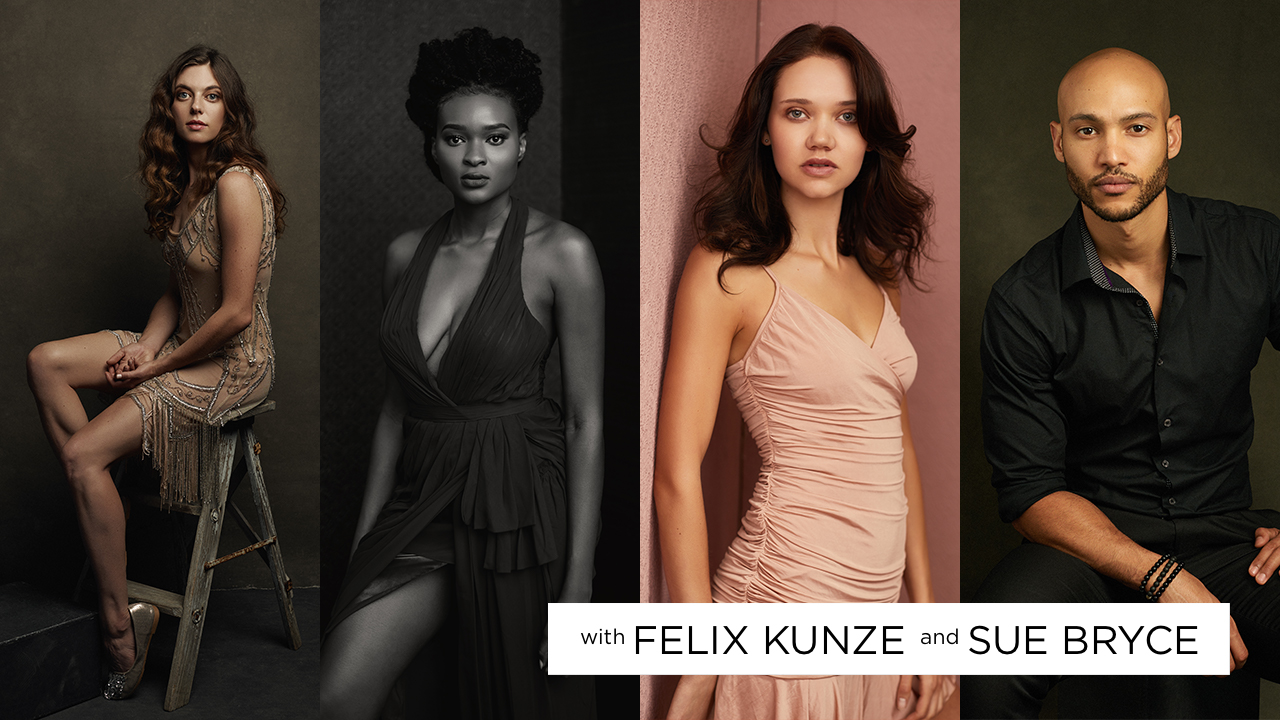 Single Light Bundle
Don't buy a single bit of equipment until you've watched these! If you have one light and a modifier, you're ready to take your ONE light setup to a whole new level, even if shooting in a small space. Felix makes it simple for you to create beautiful light.
Included in this Bundle:
So you purchased a basic modifier, shot a few photos with it, didn't like the result and didn't know how to fix it? Don't give up and don't buy any more equipment just yet! In this bundle Felix will walk you through the innovative ways you can use just ONE light to create a high-end look in your studio, even in small spaces (or low ceilings).
Transform your one light setup into something you will love in every shoot.
Lighting is simple, let Felix show you how.
This bundle includes the most important single-light courses from the full Lighting Series collection:
SYNC AND SHUTTER SPEED
When moving from natural to studio lighting, it is essential to understand sync speed. In this lesson, Felix explains how your shutter speed affects your studio lighting so it doesn't trip you up when playing with different lighting scenarios. Mastering studio lighting faster and with more efficiency starts with understanding how sync speed works. Join Felix as he breaks down the basics.
ONE LIGHT
So you purchased a basic modifier, shot a few photos with it, didn't like the result, and didn't know how to fix it? We've all been there, but don't give up yet. In this series of videos, Felix will show you how to take your "ugliest" modifier and transform it into something you'll love to use in every shoot. He'll also walk you through how to choose a modifier if you haven't tried one yet. Join Felix to learn to create beautiful studio lighting without buying a whole bunch of new equipment.
SHOOTING IN SMALL PLACES
"My space is too small to shoot with strobes" is no longer an excuse! Join Felix as he explains how you can open up your possibilities with studio lighting in even the smallest of studios. Learn his setup for shooting beautiful portraits in a small space and why a small space can actually work to your advantage.
WALL POSES
"Wall poses only work around a window." Not true! Sue and Felix show you how to take advantage of the benefits of studio lighting to create amazing soft light in a window-less studio and pose your clients on any wall. Learn how to replicate natural light without any modifiers at all!
KICK-ASS ONE LIGHT
Learn the most fail-proof gorgeous kick-ass light setup, using just ONE light. In this series, Felix demonstrates how he gets super soft light without a modifier, using just one light to create absolutely gorgeous images. This setup will blow your mind because of it's overwhelming simplicity, you'll want to try it as soon as you finish watching!
1 Reviews
"This is single handedly the best lighting series I have ever seen! It instantly helped me fix my struggles with controlling studio lighting as well as knowing how to shoot in small spaces. One strobe, middle of my living room with white walls and a black seamless backdrop, so easy! I finished the session in 15 minutes and was able to create several different looks as well. THANK YOU, FELIX!"
Ian G.