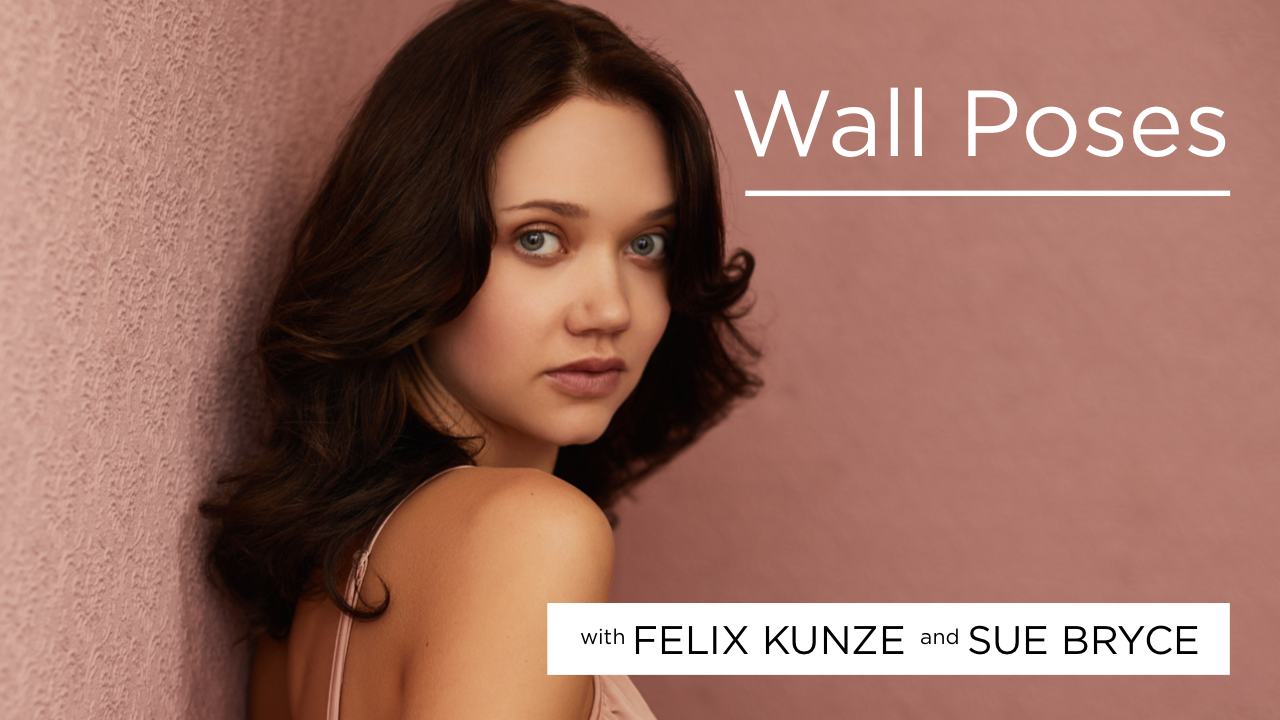 Included in this Bundle:
15 Reviews
"Great class. Learned so much!!"
Sylvestre S.
"I understand the intent to help others learn how to pose models against the wall. Segment 1 made me cringe with the direction of the poses provided to the model. These poses aren't empowering...but felt too creepy and sexual. During the apple box portion, the photographer should've been aware of her hand placement and why her knees were facing away from the camera."
Quang L.
"This course is blowing my mind! I never thought I could create natural looking light from a strobe...thank you Felix!"
Adrienne C.
"Love this so much!! I love natural window light and tried many ways to replicate the natural light in studio. These lighting setups really helps me! Thank you Felix and Sue!"
Amanda H.
"I can't finish this one. I really love the first parts standing… Beautiful poses, stunning shaping of the body… Learned a lot and will rewatch the earlier portions. But as soon as Sue sat her down on the apple boxes and she was having to keep her hands glued to her crotch to keep from flashing the audience, it started becoming intolerable. She masks well, but the model was clearly extremely uncomfortable and put in a compromising position. Beautiful imagery means nothing without respecting the dignity of your subject. I give it three stars because the first half is really so valuable and also because I don't feel like any disrespect of the talent was at all intentional. But my first instinct was to give it one."
Ryan L.
"Good info and very easy to follow... although she's so good she goes very fast (normal for what she does). Any way to get the PDF with the posing guide that Sue talks about?"
JORGE R.
"Love it, really, but LOL at 3:38 in Segment 1."
Suzy P.
"Really good class, my only question would be with my indirected soft box which is very large i could struggle to do this first look. I know sue mentioned pushing the light forward but then the back of my octa would be in the way of me shooting. Will have to have a play about and try it. Thanks really enjoyable class"
charlotte c.
"Man! I just love these poses. Ive used the wall before but never posed my clients like this. Looking for to try them out. Thank you both. Blessings."
Ruben R.
"Used this lighting (the wall poses segment) and I must say I am loving the natural light replication for wall posing. I tried it yesterday as it was so gloomy and rainy out. It was nice to be able to tell my client that I could shoot her at any time! I know I always say it but these videos have changed my world!"
Leon M.
"Great posing advice! Looking forward to incorporate this into my work."
Alex B.
"Loving everything from Sue and Felix so far. Lighting simplified!"
Marion A.
"I sincerely love the whole Lighting Series!!! So I should probably be rating 5 stars on all of them. :D I have recently tried all the 3 lighting setups showed here - Wall Poses- and I couldn't be happier. The results are being really appreciated and liked, not just by me, hehehe, also by my model (who is an important XLmodel in Spain) and by her model agencies, all super-content with the results! I really think this Felix's Lighting Series are going to bring me more work, it has improved the overall quality of my images. He makes everything so easy to understand!! :) Thank you Felix!"
Raquel P.
"Excited to try this out this evening :)"
Casandra B.
"Sue is only 5'2"??? WOW all that personality packed into 5'2!! :-) this was a GREAT lesson Felix Sue thank you both"
Stephanie L.