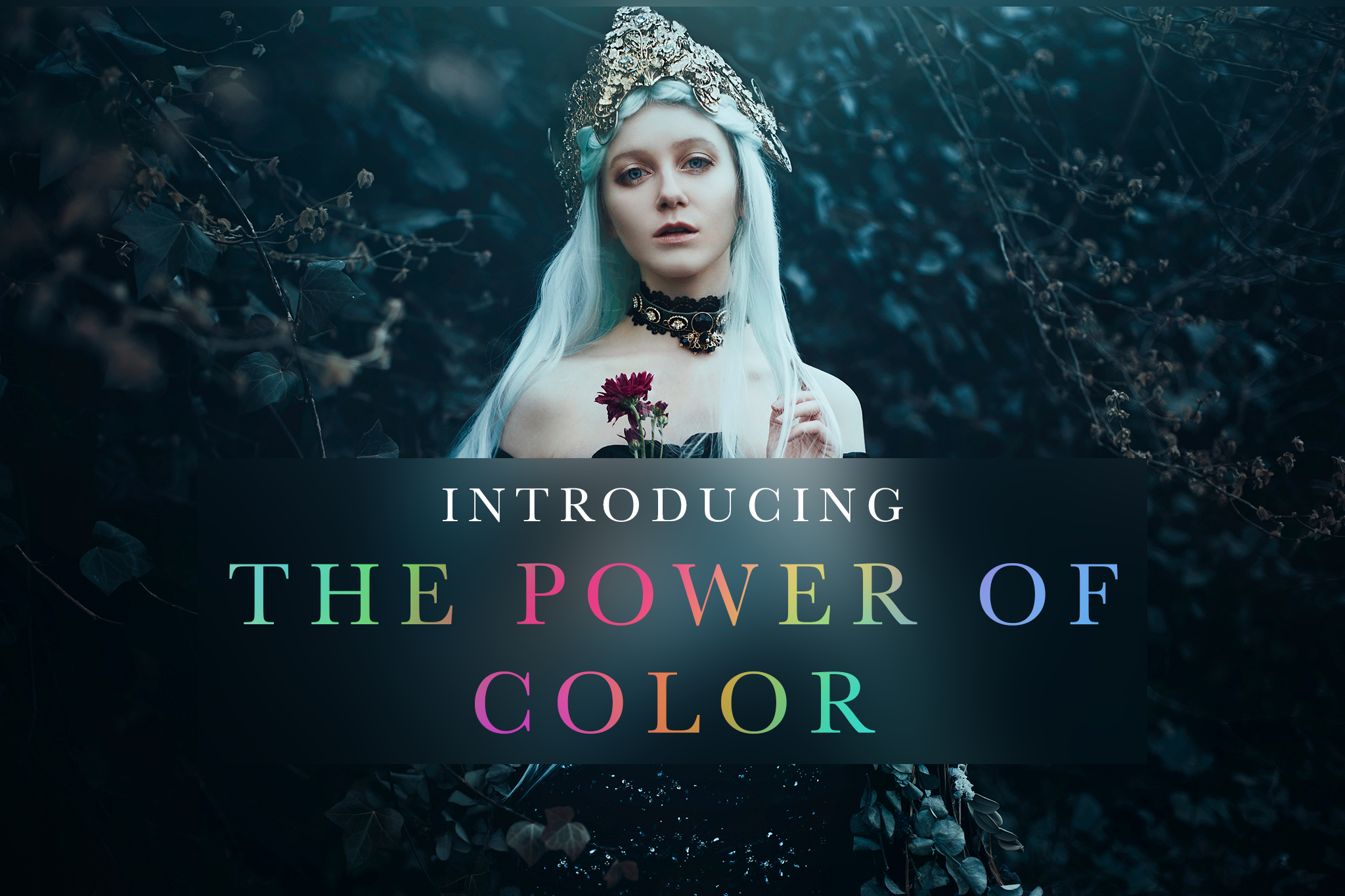 The Power of Color to Transform Your Images
$99
International award-winning fine art and fashion photographer Bella Kotak has created the ultimate Power of Color course to help you learn the power of color and enhance the feeling, mood, and emotion in your photographs.
Included in this Bundle:
International award-winning fine art and fashion photographer Bella Kotak has teamed up with The Portrait Masters to create the ultimate Power of Color course. Whether you're just starting out or experienced in Photoshop, Bella walks you through how to use color to enhance the feeling, mood, and emotion in your photograph.
In this course, Bella shares everything color-related she has learned over the years and how color helps us see our world in a more colorful way. Bella will explain in detail color theory, color psychology, how to apply color in your work, her four favorite color adjustments in Photoshop, and how to know when to stop and start color toning. Bella also shares some of her original work and discusses the color mistakes she made and how to correct them. After this course, you'll be able to bring your knowledge back to some of your original work and see what a difference color can make.
If you're ready to elevate your work to the next level, join Bella as she takes you on a post-processing journey and teaches you in a matter of minutes what it has taken her years to learn. In a very easy way, Bella will help you create beautiful color toned images for your website and Instagram to ultimately get the clients that you deserve. Anyone can color grade and Bella will help you discover the color artist in you.
4 Reviews
"I am very disappointed with this class! Bella has amazing photos and her color grading is beautiful, so I really thought this would be more an advanced class. For me the explanation was very very very superficial, it is the type of information that you can easily find on YouTube. Also, when she is explaining about the color theory and psychology, she doesn't do use of any images to help you understand and see what she means. You need to use your imagination. It is ok, but would definitely be better if she would have used images. She explains all the tools you can use for color grading, what it could be very good for beginners, not so much if you already know all of them. There is no deep concept about colors. In the last module when we are going to see her color grading process, it doesn't seem she is aiming for anything specific as color grading, it is more like "lets try and see what it looks good". I was expecting more a concept behind and how to achieve that, showing the color wheel, showing what kind of combination we were aiming for, explaining why you are going for certain colors. I think my expectations were just way off here. Last thing here, it would have been way nicer too if she would have added more images to show more of her color grading process, not only one. It did not worth the investment."
Silvia E.
"There's a lot of good und very useful information in here. I felt that the introduction into the PS layers was a bit too long, I would have liked to see a couple more images colour toned from beginning to end. I was surprised though that basically she keeps talking about just playing around with the sliders until you like the look. I was expecting that she would show an image, explain her vision, and then show how to achieve the vision. I think it's a great course for a beginner. If you're a bit further ahead in your learning you might not be so blown away by it. I'm glad I got it on sale."
Natalie M.
"I have spent many years practicing my photography and photoshop skills and the one thing I never really understood was Color and how to effectively apply it to my own work to give it that extra layer of detail. I am a huge fan of Bella and as soon as I seen her course I didn't hesitate to buy it. The course has helped me in so many ways, I'm better prepared for when I create my own images and I have even gone back to correct the images I made before that wasn't quite right. Thank you Bella!! 100% recommend to anyone in need of help making their images pop"
Gideon W.
"Excellent course!!! Bella breaks it all down making it easy to understand. This was everything I have been trying to figure out on my own and failing at. Already applying what I have learned to my images and re-editing past images to make them really stand out."
Rosaria D.