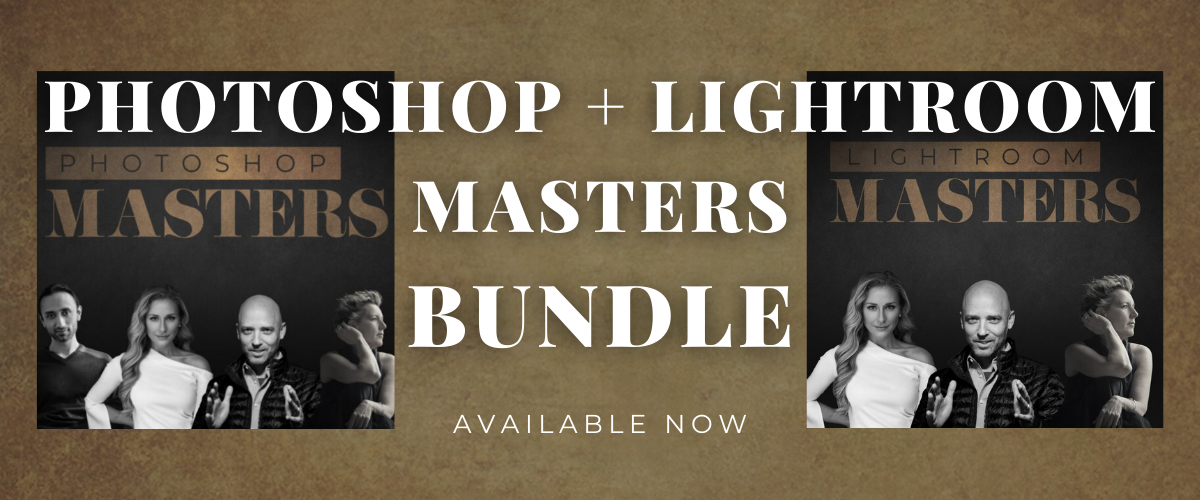 The Photoshop Masters & Lightroom Masters Bundle
$199
Purchase both The Photoshop Masters & Lightroom Masters and save extra in this bundle!
Photoshop can be confusing and overwhelming to photographers because it's full of many powerful tools. In The Photoshop Masters: Portrait Photographers Collection, four amazing instructors demystify the powerful tools of the 2021 Photoshop for you.
Lightroom makes it easy to adjust and retouch, and the new updates to Lightroom and Lightroom Classic have made it an even more incredibly powerful portrait retouching machine than ever before. Jared Platt, Kristina Sherk, and Lisa Carney present valuable lessons on how to use these updates to level up your Lightroom skills.
Included in this Bundle: