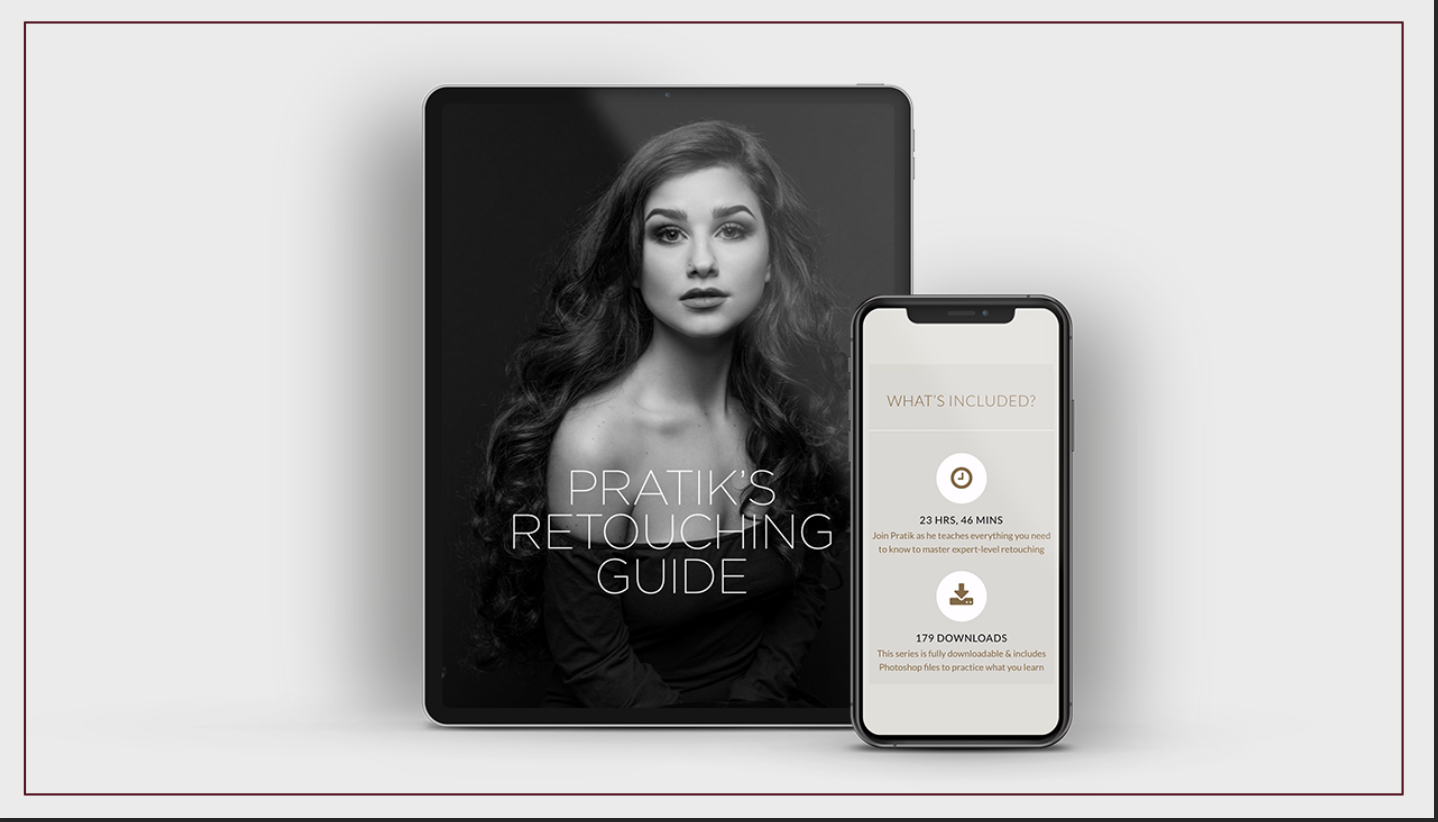 BONUS GIFT: The Retouching Guide
Included in this Bundle:
BONUS GIFT: The Retouching Guide
In this gorgeous 8 page PDF guide, Pratik dives deep into his process and workflow when retouching. He discusses commonly used tools like the clone brush, healing brush, liquify, and many more.  He makes his recommendations on when and how to use them. He even shows you the keyboard shortcuts for each!
This BONUS GIFT is only available for those who purchase during the Black Friday Sale!
5 Reviews
"Thank you for this guide."
Asif K.
"Thank You for This!!!! -Elvis Piedra"
Elvis P.
"Always great to learn more from the best"
Alan C.
"I haven't even had the time to watch any of the videos yet and i already learned something just from the Bonus Gift. So excited to have this series!!!"
Brandi P.