The Successful Small Photography Studio
$299
You can have a lucrative, successful small photography studio—Ashleigh Taylor built a six-figure portrait business in hotel rooms and small studios, and in this course, she reveals how you can do it, too!
Included in this Bundle:
What's Included?
6 Hrs, 29 Mins
59 Videos
Lifetime Access
You get lifetime access to this course within your Portrait Masters Store account
What You'll Learn:
1. ESSENTIAL STRATEGIES FOR MAXIMIZING A SMALL PHOTOGRAPHY STUDIO
You'll gain a wide range of practical techniques, from studio organization to choosing lights and backdrops, that will help you create a professional environment in a small portrait studio or on the go. You'll also get tips for creating an empowering and luxurious experience for clients in any size space.
2. HOW TO CREATE A VARIETY OF LOOKS WITH SIMPLE, VERSATILE LIGHTING
Creating a varied gallery is essential to increasing your sales. Ashleigh will show you how to create gorgeous looks, from boudoir to glamour to branding, utilizing simple natural, strobe, and mixed lighting options. You don't need every type of light or modifier to create variety in a small space, and Ashleigh will show you just how versatile and lucrative minimalism can be.
3. HOW TO BUILD A SUCCESSFUL SMALL PHOTOGRAPHY STUDIO
You don't need a big space to make big sales. Ashleigh will share her tips for making the connections that will make you successful. From marketing to client engagement to sales, you'll learn how to grow your business and build momentum. Ashleigh will share just how easy it is to educate your clients so that they have an easeful, seamless experience, and so that you can understand how to sell to them in a way that fulfills their desires. You'll even learn how to nurture past clients and bring in new ones by hosting in-person events in a small space. Most importantly, you'll learn that giving your clients an experience they'll want to repeat and share with their friends is far more important than the size of the space you do it in.
"I want you to take pride in your space and let your community know you are open for business, so they can see what you do, see how amazing you are as a photographer, and decide to book with you!" - Ashleigh Taylor
Click On Each Module Below to Learn More:
2:00:48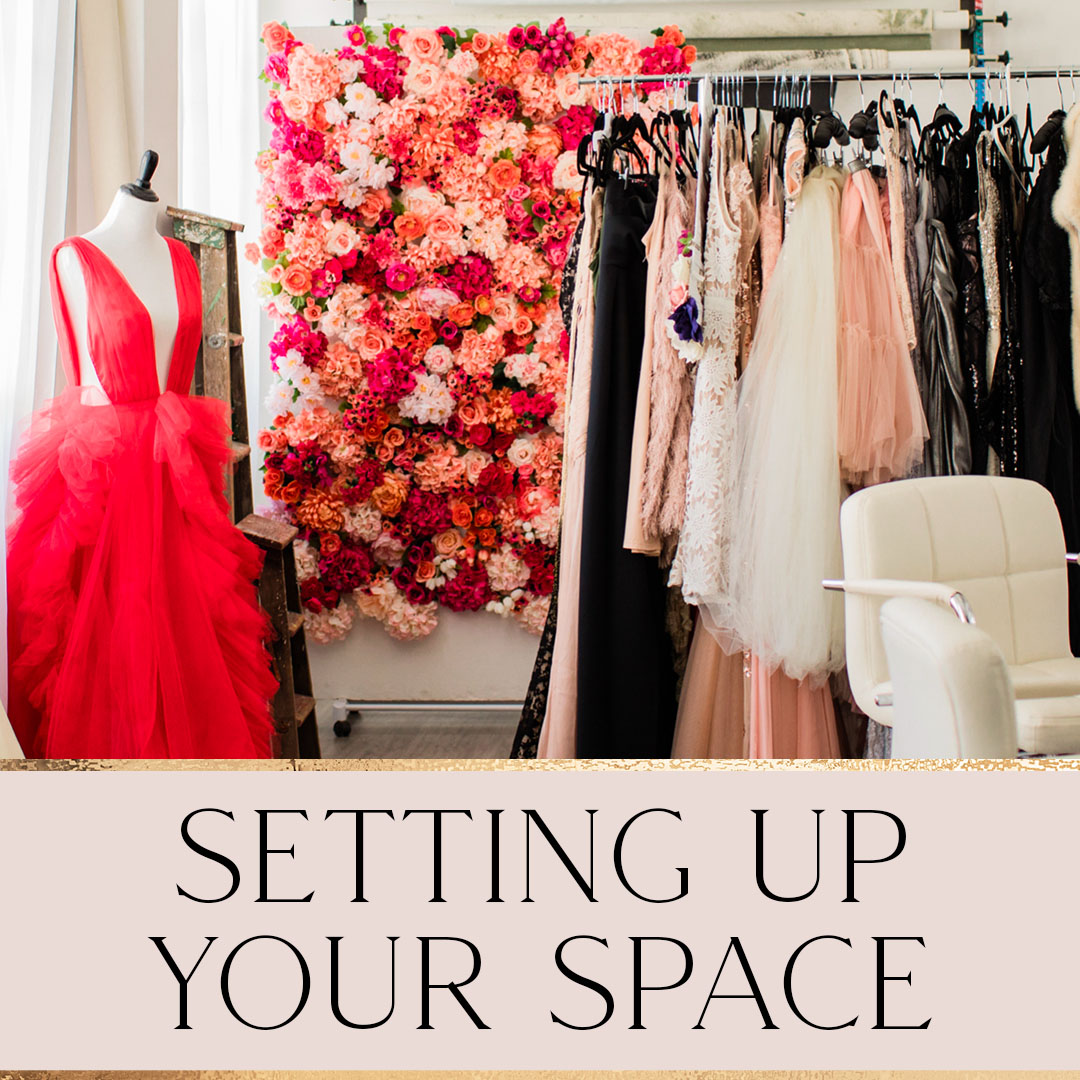 2:20:58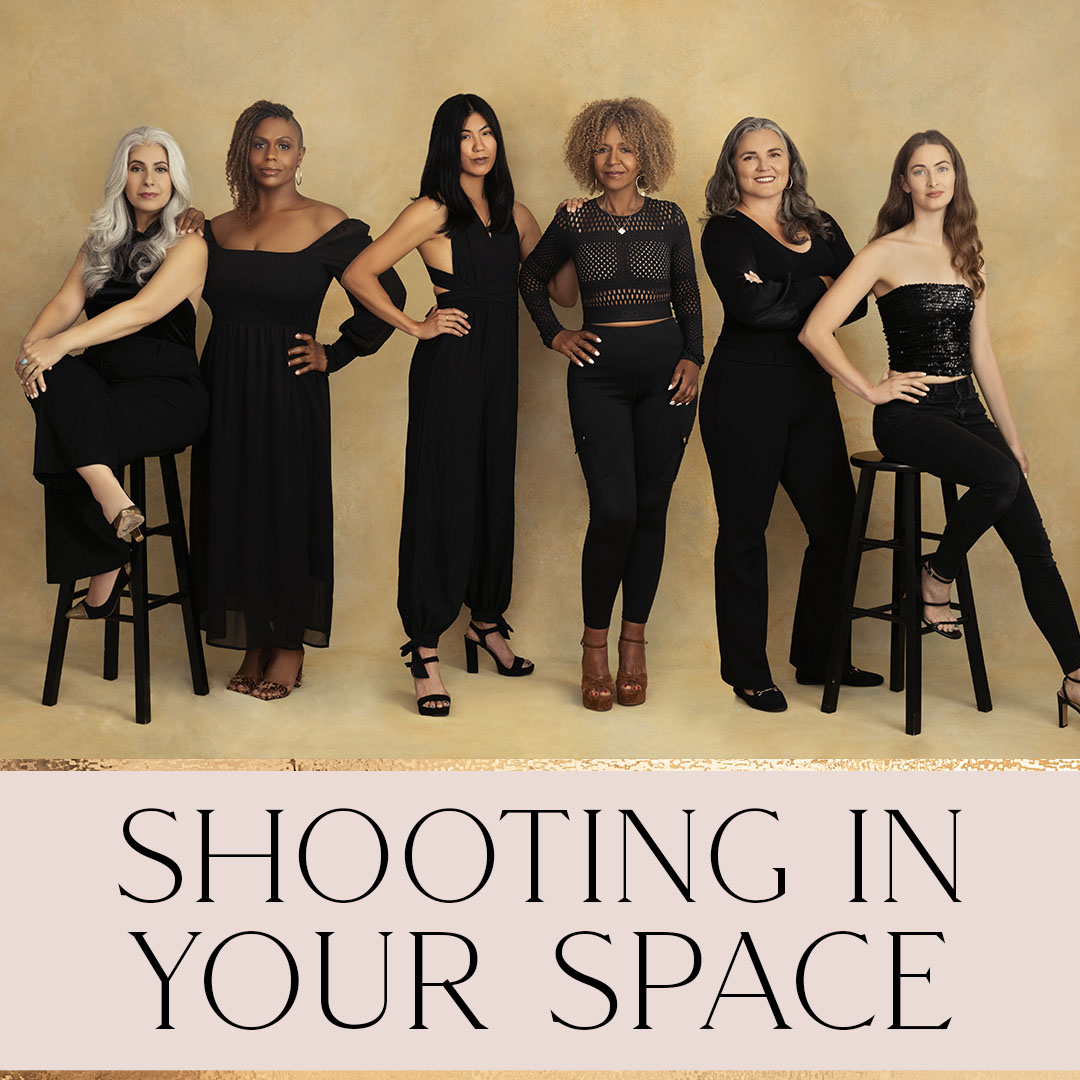 1:17:40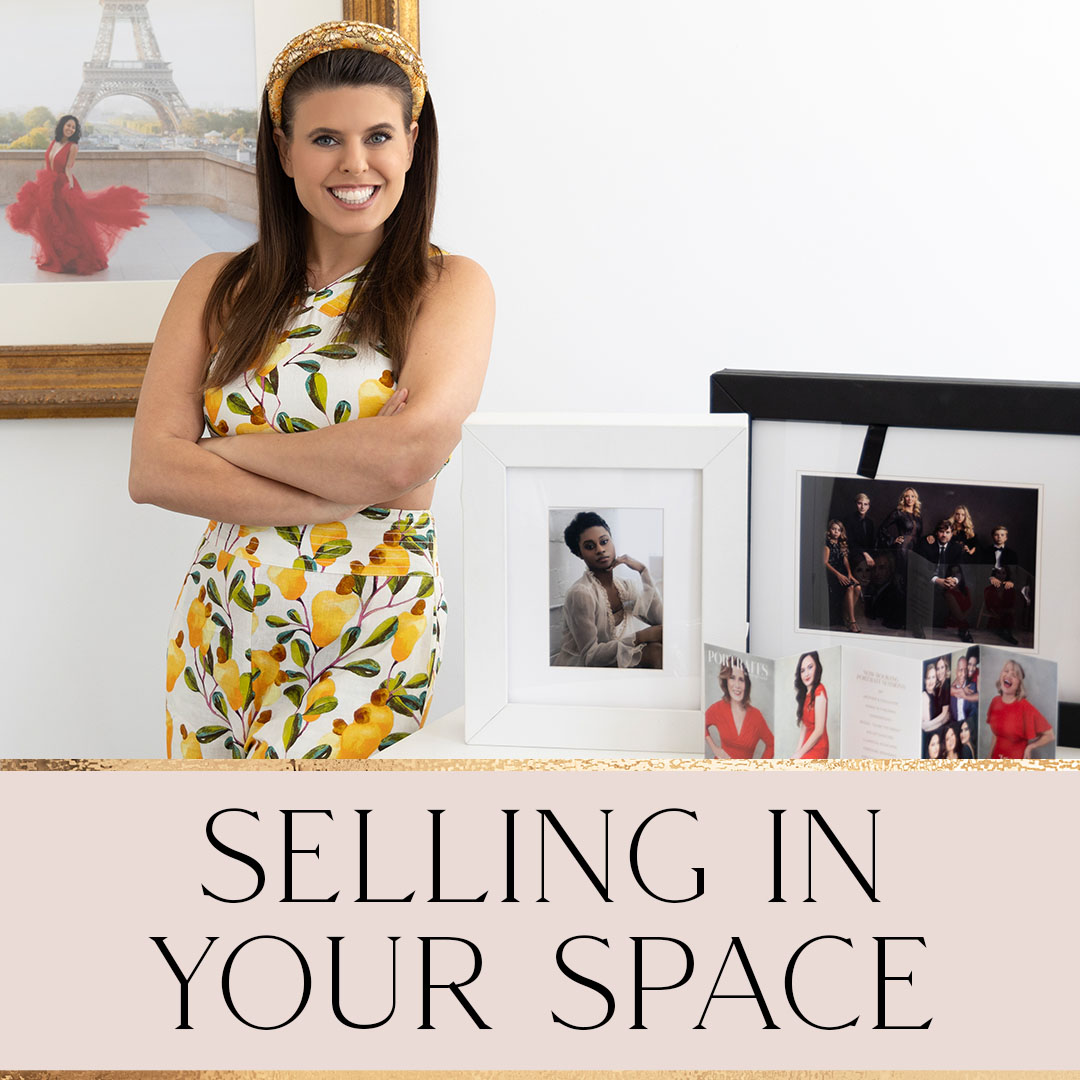 50:21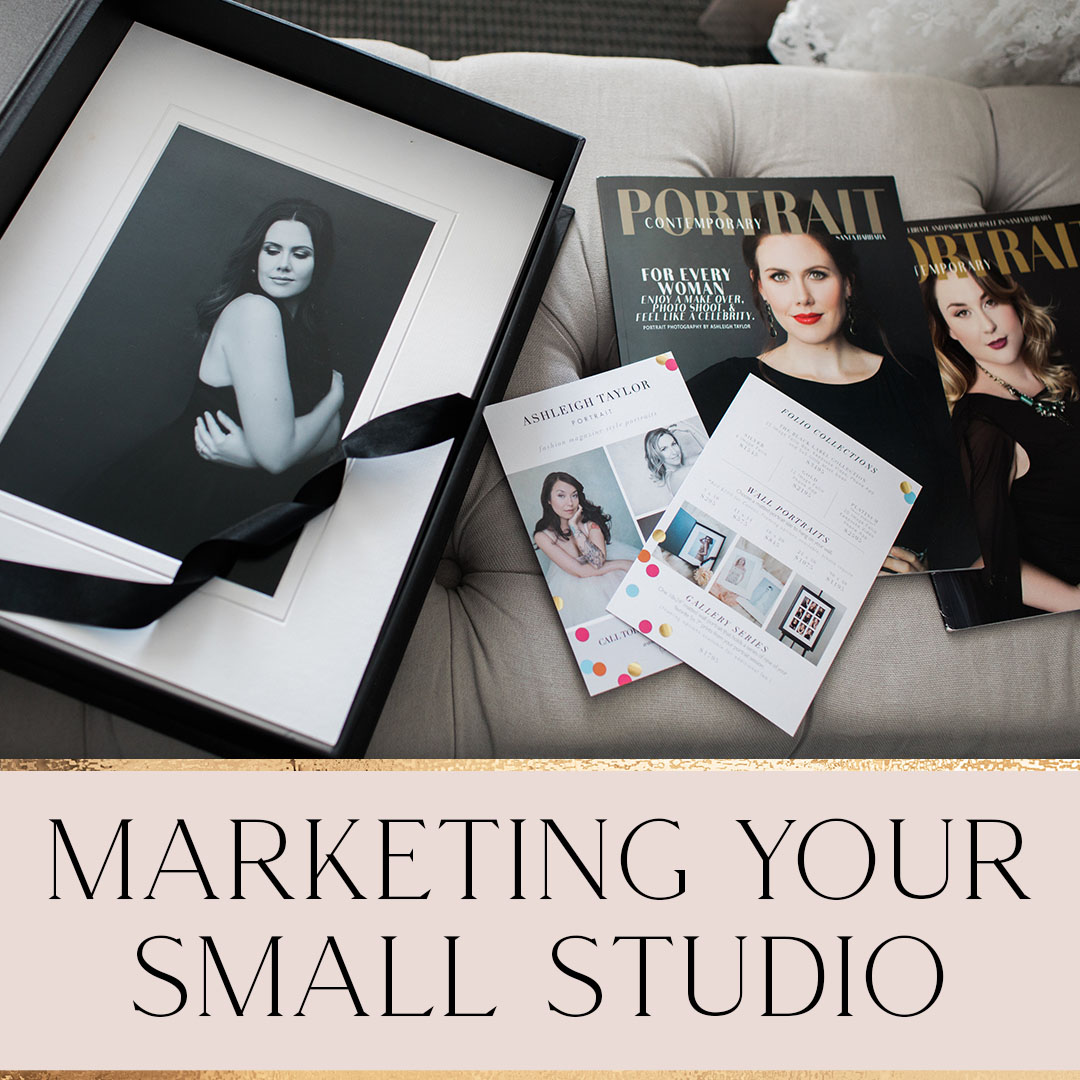 The Successful Small Photography Studio
This course will help you transform your small photography studio and your mindset so that you can get maximum results with minimal gear, props, and space.
This comprehensive course will show you how to leverage small spaces, including photography studios, hotel rooms, living spaces, and even a garage – so that you can create stunning photos anywhere.
Ashleigh shares tricks of the trade that she learned in building her six-figure portrait business in all of the above. You'll learn what equipment is essential, what is nice to have, and how to organize and store it so you can get the most out of it.
You'll learn simple, dynamic lighting setups with natural, strobe, and mixed lighting for diverse genres like boudoir, fitness, business, and glamour.
Ashleigh will show you her successful small photography studio, how she set it up, and how she shoots in it. She'll also take you along for shoots in other small spaces
Ashleigh also shares valuable marketing, networking, and selling tips, so you can truly put into practice the idea that big sales can come from small spaces.
About Ashleigh:
Ashleigh Taylor has been a professional photographer serving the Santa Barbara area for over 10 years. She is a distinguished Portrait Masters Fellow Photographer and has won numerous international awards for her work. Ashleigh is also a highly experienced educator with several popular courses in The Portrait Masters Store and on her website. Ashleigh is also an official Portrait System Mentor and offers 1:1 mentorships.
2 Reviews
"Great course with tons of ideas for a small studio. I have already started plans for an event that Ashleigh explains how to do in detail. Definitely a course to refer back to and easy to go to a specific topic with how the course is laid out. Don't hesitate to purchase - just get it!"
Annette S.
"Fantastic course!! Very in depth and very informative! Ashleigh dives deep into every topic and leaves no stone unturned.! She explains everything very well and in an easy-to-understand manner! I learned things I didn't know before (and I own many photography courses :)! I truly loved this course and will refer to it again and again! -Thank you, Ashleigh!!"
Nicola K.