The Personal Branding that Sells Lookbook by Nikki Closser
Personal Branding Poses That Sell Lookbook
$99
These are my top poses that I consistently use and my clients love and buy. In this collection, you'll find 13 distinct poses (including variations), as well as a sample of photos from 17 different client series. When deciding what to create for you, I thought it was important for you to see many, many examples of personal branding photos of people who are NOT used to being in front of the camera!
Included in this Bundle:
This Lookbook is designed to provide you with inspiration for posing your own clients. If you get stuck, you can pull this up right on your phone, iPad, or computer screen. Have your client take a quick water break and take a look to decide what you will do next.
Don't be surprised when you see the same pose used over and over within these pages. What I hope you'll pay attention to is the variations within them that make each one different.
You don't need to learn a million poses in order to be successful with personal branding photography!
Just like me, you can build your business with these basic, easy-to-learn, easy-to-do poses. You can do these same poses with almost every body type you'll encounter. The trick is in learning how to make the same pose work with different clients and with small variations. With lots of practice, you'll find that it becomes so easy to do! Once you nail down these poses, you'll become so confident and efficient with posing all your clients in a flattering way.
You don't have to be incredibly creative or come up with new poses for every personal branding and headshot client. When you know what works, it's just smart to make that the foundation of your work! Just remember to be strategic in your social media and marketing by not using the same poses back-to-back. Be varied in what you present and with these 13 options, you'll always have lots of different images to choose from.
Note: If you purchase my Personal Branding System course, this lookbook is included for free!
New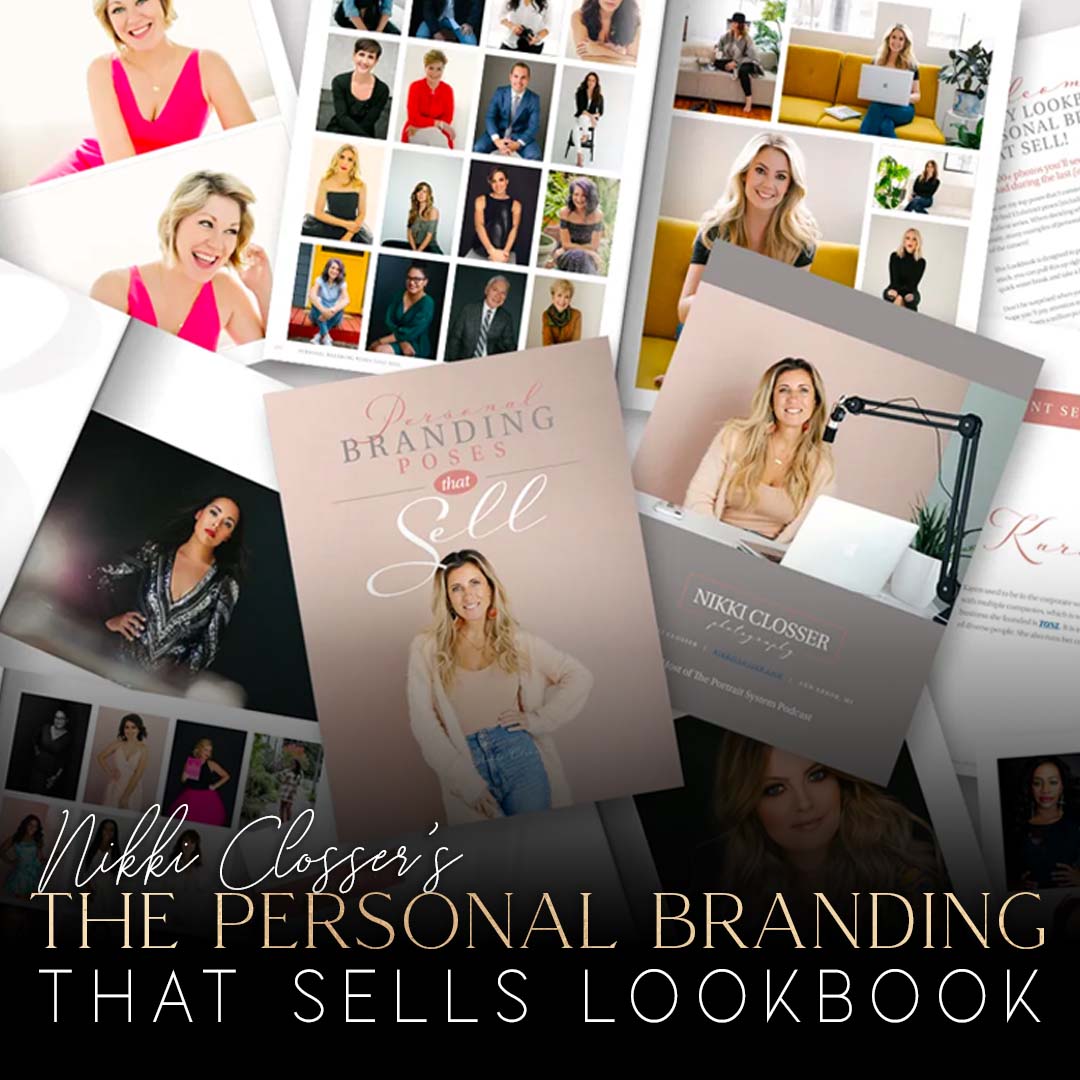 2 Reviews
"Wow this is amazing! <3 Thank you for making this wonderful peace of art for us to use! I am going to use this a lot! <3"
Riina S.
"Just wow! I'd love to be able to purchase this in magazine format. It's so much useful information!"
Ashanta S.