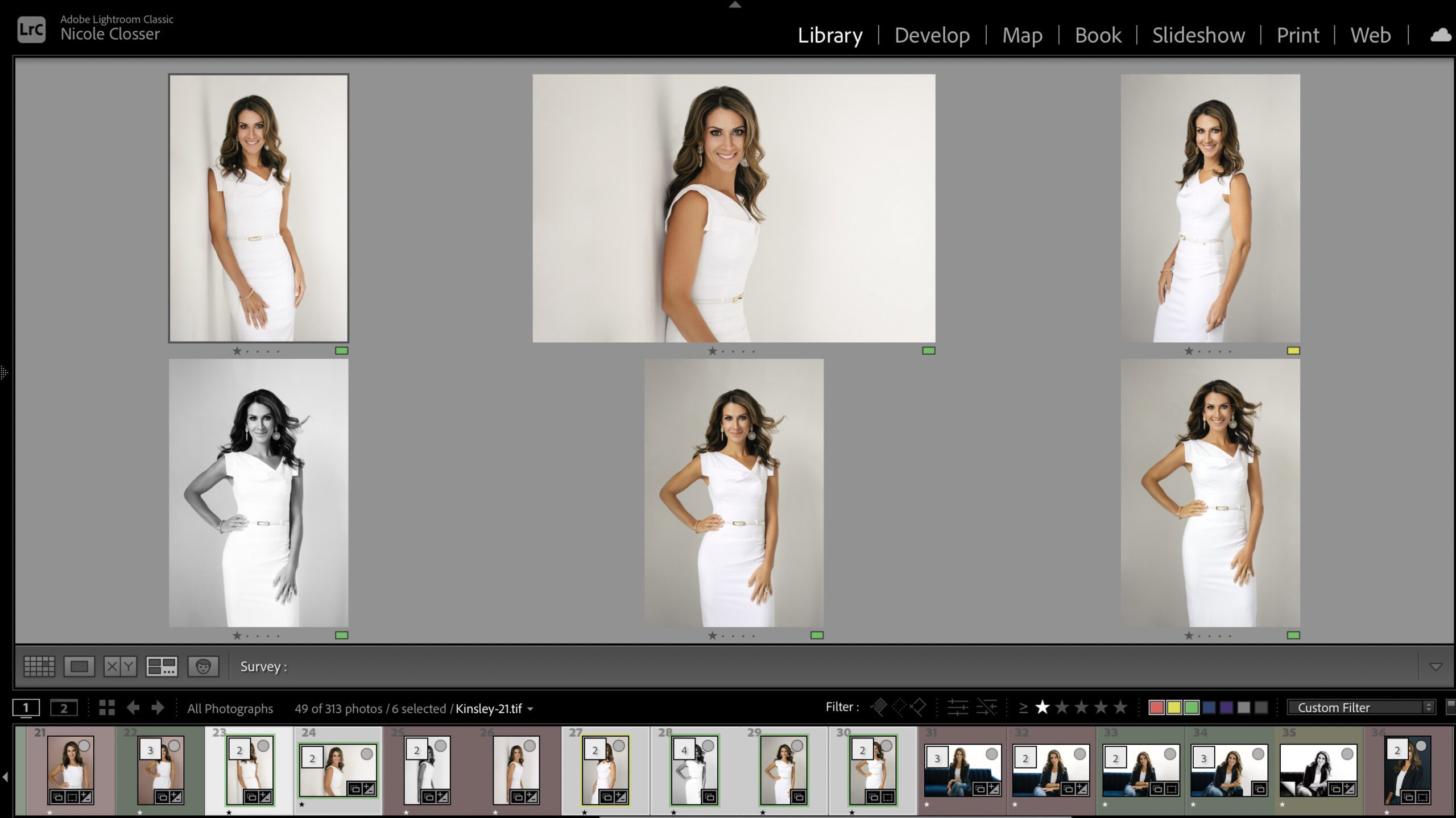 Digital Photo Viewing
The penultimate step in Personal Branding Photography is photo viewing. There are many different ways to do photo reveals. Nikki has been doing hers online for years, and it really works great for her. 
In this module, you get to observe Nikki's photo reveal session with Kinsley over Zoom. You see how she presents her pricing again, what her slide show looks like, and how she and Kinsley talk through Kinsley's final decisions on which photos she chooses. Additionally, Nikki gives you insight into why she says certain things during the reveal and also how other reveals can differ.
See Full Collection
Included in this Bundle:
5 Reviews
"I love the way you use red/yellow/green for labelling!"
Niene n.
"Wonderful !! I loved how decisive you are, both of you - strong and nice ! And Yes, @Shanell, I was also yelling Yes or No :p"
Milena P.
"I really enjoyed this segment! It gave me a different perspective on how I can start to do viewings."
Michelle M.
"I had a reveal this afternoon and used this format. I loved using the colored labelling system in Lightroom, I have done something similar before, but this was much more organized and polished. I used the key shortcuts (reject -x / yes-8 / maybe-7) and it made it so much easier to sort in real time. The only think I struggled with was how to get the video playing on a shared screen. My clients were patient with me, and I sold my middle package!"
Gwen V.
"Was I the only one yelling out Yes or No? I absolutely loved this segment. I loved the entire program."
Shanell M.