Book Clients with Instagram: A Portrait Photographer's Guide to Instagram
$299
Do you want to spend less time at networking events and instead book clients from the comfort of your home?
When you learn to market on Instagram, you open a field of possibility for increasing your visibility and reach, attracting new clients, and warming up your current network, all from the comfort of home. 
Included in this Bundle:
What's Included?
6 Hrs, 47 Mins
47 Videos
Lifetime Streaming Access
You get lifetime streaming access to this course on The Portrait Masters website
What You'll Learn
01
Get Clients on Instagram
30:41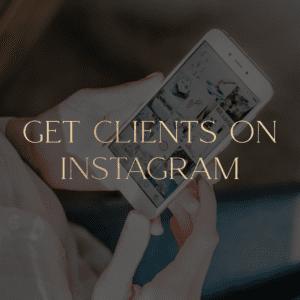 Instagram marketing is just like other types of marketing — you need a system to make it work. Sales strategy for Instagram involves meeting new people (growing your following) and educating, selling, and connecting with the people you already know (your followers).  In this lesson, Ashleigh helps you understand who your ideal clients are and how to find them on Instagram. She also guides you in getting clear on your overall sales goals for your business, so you can create a plan for the content you will produce that is driven by what you want to sell.
Lessons in this module
25:25
Understanding Sales Strategy for Instagram
02
Your Profile and More: Branding Your Profile to Sell
44:45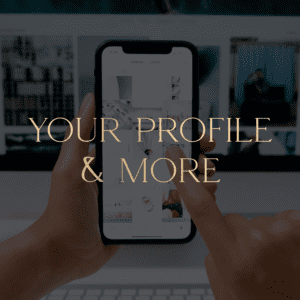 Your profile is your hello, and you want it to look amazing so that when people visit it, they have an excellent first impression of you. In this lesson, Ashleigh goes over the anatomy of your profile and tells you just what to do to optimize every single piece of it. You'll learn about your name, bio, grid, highlights, and link. Ashleigh gives you clear directions for making each one pop, and she teaches you how you can get even more mileage out of your profile by using it like a business card.
Lessons in this module
07:55
Branding Your Profile to Sell
04:28
Tell Your Brand Story Via Highlights
12:58
Think About Your Link
02:18
Take Action & Audit Your Profile
07:43
Use Your Profile Like a Business Card
03
Hashtags and More: Creating Engaging Posts
1:16:56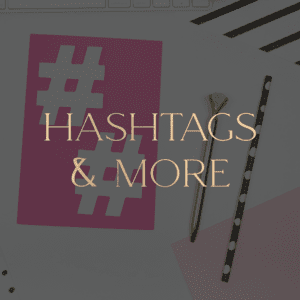 This is where the magic happens. This lesson is all about getting in front of the right people with targeted content and hashtags. Ashleigh will give you a tour of Instagram, teaching you about all the types of posts you can make, where they live, and the advantages and disadvantages of each one. She'll get you thinking about bringing intention to your posts, so they will connect to your clients and tie into your business. You'll learn how to write successful captions that get your viewers interested, engaged, and eager for more.
Lessons in this module
27:53
Targeted Content & Hashtags
14:01
Get Your Content in Front of the right People with Hashtags
08:13
Creating Attention Grabbing Content
04
Leverage the Power of Moving Images: Why You Need Video
1:34:11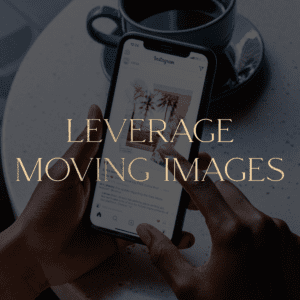 If you have limited time to spend on Instagram, videos should be your priority. Video is the fastest and best way to convert people into buyers. It helps them understand and love what you have to offer. In this lesson, Ashleigh gives you a tour and a deep dive into all the video features in Instagram. Ashleigh will teach you what each type of video excels in. She also gives you great ideas for what you can create in each format and gives you tips for getting the most out of the time you put in.
Lessons in this module
28:43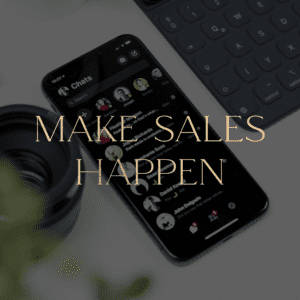 Let's close the deal. This is the final piece of the puzzle for using Instagram to book clients. Ashleigh explains how all the lessons up to this point culminate into the sales conversations you can have with potential clients in direct messages (DMs). She gives you great tips for how to welcome your followers to express their interest to you so that you can follow up at their invitation. There's lots of different ways these conversations can go. Ashleigh shares her experience so that whether or not you make an immediate booking, you'll know how to nurture that contact to increase the chance of them becoming a client down the road.
Lessons in this module
23:23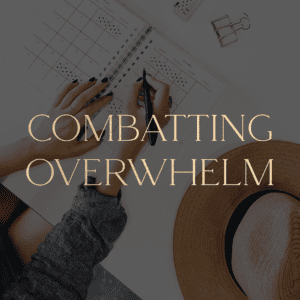 Consistency is the key to success on Instagram, and it is up to you to decide what that looks like for you. Here Ashleigh teaches you about how to make a plan for your Instagram engagement, and she gives you strategies for batching your work and blocking out time for content production. She also gives you clear markers by which you can evaluate your progress, so you know whether or not you are on the right path.
Lessons in this module
23:23
Combat Overwhelm with Organization
58:04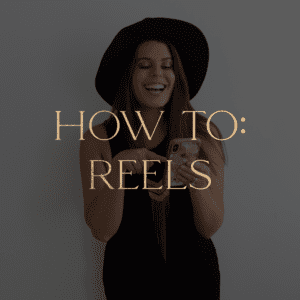 Reels are the single-most popular type of post on Instagram and the best way to grow your reach. This How To Library is all about reels and is a complement to your "30 Reels Prompts" PDF. Here Ashleigh shows you how to make 11 different kinds of reels from start to finish in app. You'll learn tips for making your transitions look awesome, and you'll see firsthand just how easy it can be to make fun and educational content your followers will love.
Lessons in this module
06:26
How To: Three Item Drop & Change
02:08
How To: Collaborative Reel
04:45
How To: Hair Flip Transition
06:25
How To: Hand Swipe Transition
02:53
How To: Lip Syncing In Reels
05:29
How To: Makeup Brush Transition
04:51
How To: Outfit Toss Reel
06:59
How To: Reel With Still Images
05:53
How To: Stop Motion
04:19
How To: Text Pop Reel
07:56
How To: Using Social Motion Packs
50:22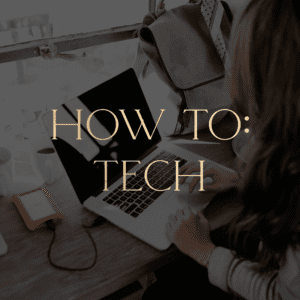 If you need a little more help with the technical aspects of Instagram, this How To Library is the place to look. Ashleigh gives you an over-the-shoulder view as she takes you through every step, explaining clearly as she demonstrates how to accomplish the task at hand.
Lessons in this module
03:17
How To: Carousel Post in Canva Part One
02:13
How To: Carousel Post in Canva Part Two
01:45
How To: Editing Your Instagram Profile
02:28
How To: Finding Hashtags
01:48
How To: Highlight Cover in Canva Part One
01:38
How To: Highlight Cover in Canva Part Two
01:41
How To: Highlights on Your Profile
03:06
How To: Make a Multi-Link
01:42
How To: Reel Cover Change
02:13
How To: Reel Trending Audio
02:11
How To: Select a Reel Cover Photo
00:49
How To: Two-Factor Authentication
03:36
How To: Upload a Non-Reels Video
02:49
How To: View & Understand Insights
02:08
How To: Voice Memos in DMs
Do you want to spend less time at networking events and instead book clients from the comfort of your home?
Many photographers know they should be doing more on Instagram, but it has so many features that it can feel overwhelming to even get started. Ashleigh's 4-part Instagram Marketing System is a recipe for Instagram success. She will help you get a handle on all that Instagram has to offer with in-depth tutorials that teach you how to make your profile impressive and how to create content your clients will love. She also teaches you, clearly and simply, how to use Instagram's video features, so you can have a wider reach, generate leads, and even book clients right in app.
Ashleigh's Instagram course adapts commonsense marketing know-how to the digital world and lets you know just where to focus your energy to get the most bang for your buck on Instagram. 
3 Reviews
"I'm only half way through both of them (Book Clients with Instagram and Get Booked with Facebook Ads), and they've already made a huge difference in my marketing. My colleague needs the same kind of help, and it's a blessing to have something to recommend to her. Thank you!"
L Stephanie S.
"This is a must! Ashleigh breaks it down and explains it so simply, and with her fun personality, it's so easy to consume the information and learn it. I was a little intimidated by IGTV and Reels, etc., but now I have the confidence to do it. After finishing this course, I've got a plan and have already started implementing and can see results. Ashleigh is a great teacher and has a wealth of knowledge and passion for online marketing. I cannot recommend this enough. Thank you so much, Ashleigh, for sharing your knowledge and passion with us!"
Judith H.
"I just finished all of the videos and I am feeling like I can really hit the ground running and make my Instagram amazing. Everything is explained really simply and there is nothing in here that I can't implement. Thanks Ashleigh! x"
Angela P.