Photographing Love by Kristina Wikle
$249
Couples in love, in all stages of their commitments, can become a valuable asset to your business when you help them celebrate and honor their love in a photoshoot.
In this course, Kristina Wikle shares her decade of experience photographing couples, as you come along on six unique photoshoots. Kristina also shares invaluable information on posing foundations, wardrobe guides, communications templates, and everything you need to know to create an amazing experience they'll want to repeat and share with all their friends.
Included in this Bundle:
What's Included?
6 Hrs, 12 Mins
7+ detailed lessons to further your photography education
Lifetime Streaming Access
Lifetime streaming access in your Portrait Masters Store account
Bonus Materials
Three bonus lessons and two bonus PDFs
What You'll Learn
01
Creating the Love Photoshoot Experience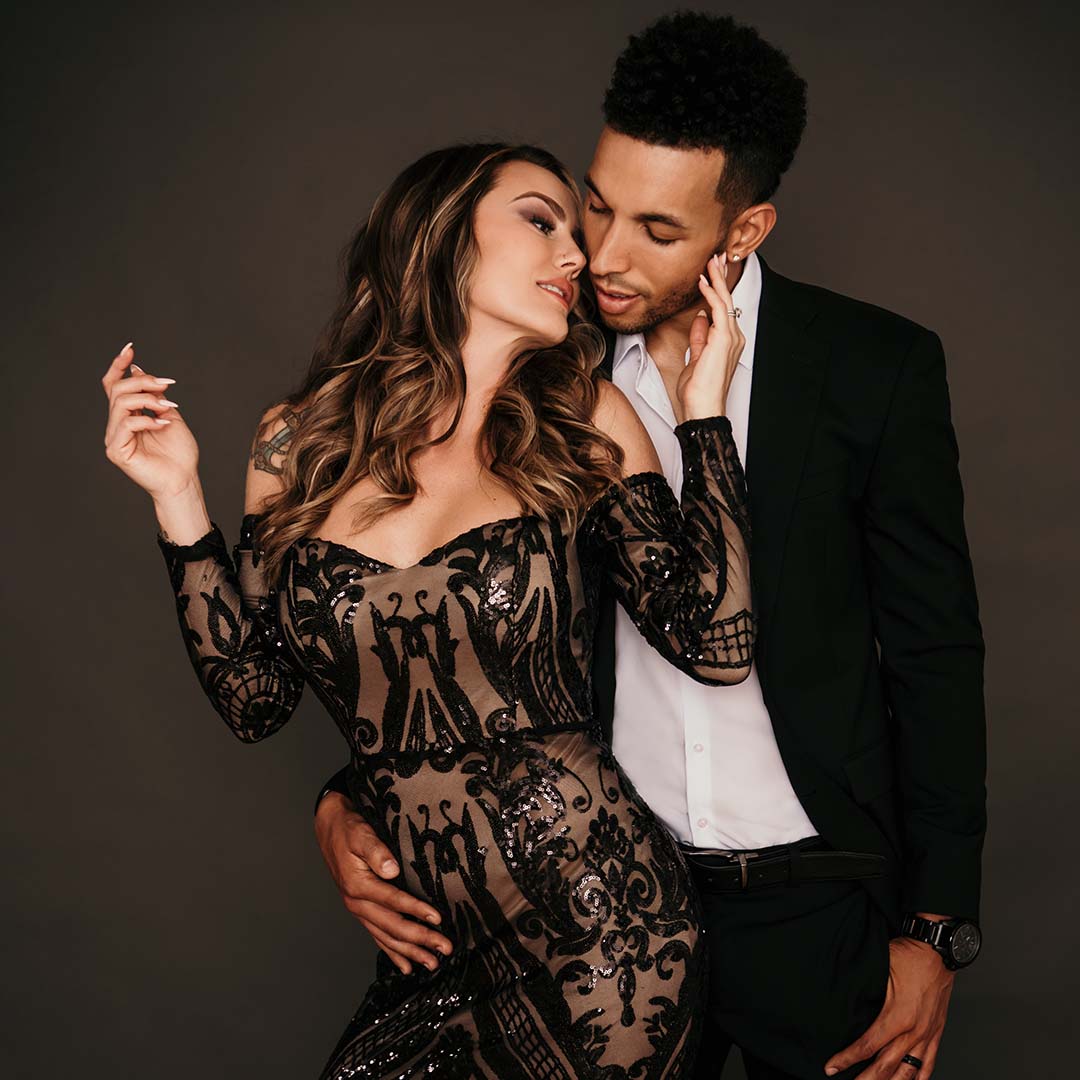 Your key to successfully capturing love stories is to create a fun, stress-free, date-like experience for your clients. Central to this is making the most out of all the touch points you have with your clients, including having a great consultation, getting to know them, and making sure they have all the information they need ahead of time, so they can relax and have fun when it's time to shoot.
Lessons in this module
11:39
Welcome to Photographing Love
05:33
Making the Most of Touchpoints
05:44
Creating the Experience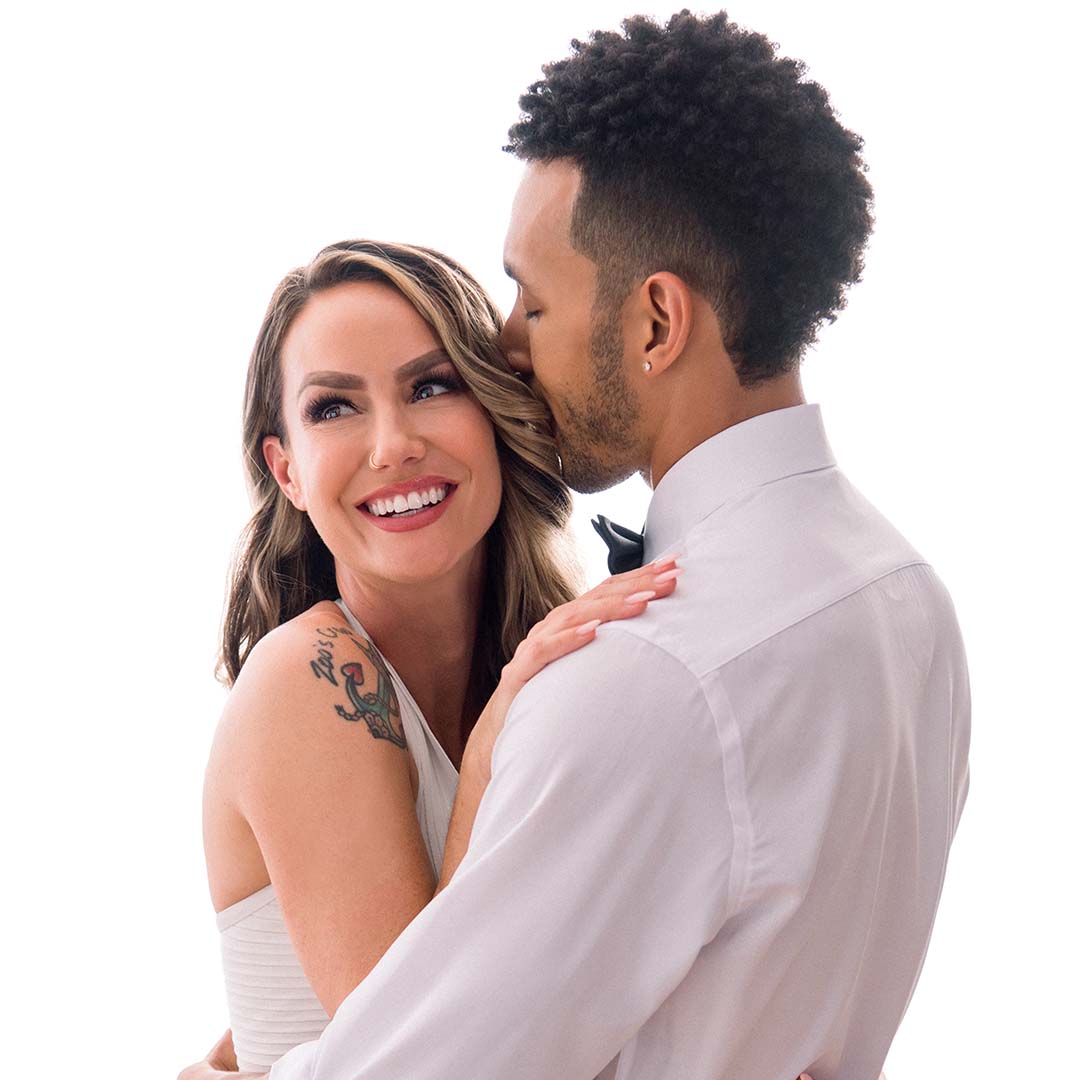 In this lesson, you will learn the ten base poses from which you can get all the shots you need. Kristina will show you how to get your clients into intimate poses using very simple prompts that encourage them to move together in ways that are natural to them. From there, you'll learn simple variations that enable you to get a wide variety of shots without moving your clients very much at all.
Lessons in this module
15:23
Base Poses Pt. 1: Embracing
10:37
Base Poses Pt. 2: Walking, Talking, and More...
10:21
Base Poses Pt. 3: Dancing, Sitting, Lying Down,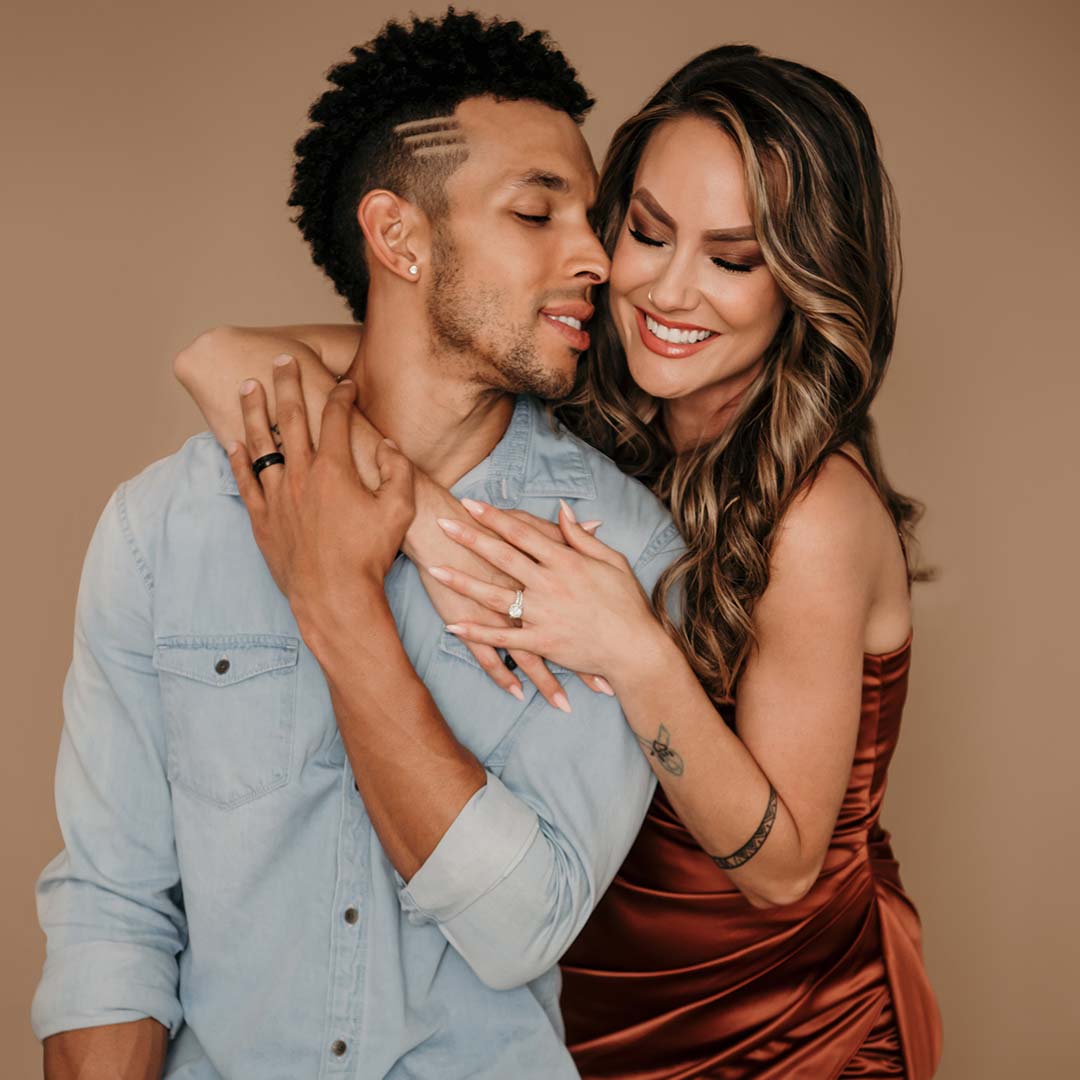 This Vanity Fair-style shoot was a glamorous way to celebrate the one-year anniversary of Ashley and Patrick's marriage. In studio, changing outfits and backdrops is a great way to get variety, and going elegant with wardrobe created romance and reminded these two of their love for each another.
Lessons in this module
03:58
Intro to Studio Shoot
22:53
Outfit 1: Boat, Blue Shirt & Gold Satin Dress
Outfit 2: Suit & Formal Gown
Outfit 3: White Shirt & Black Formal Dress
14:23
Outfit 4: Black Bowtie & White Formal Dress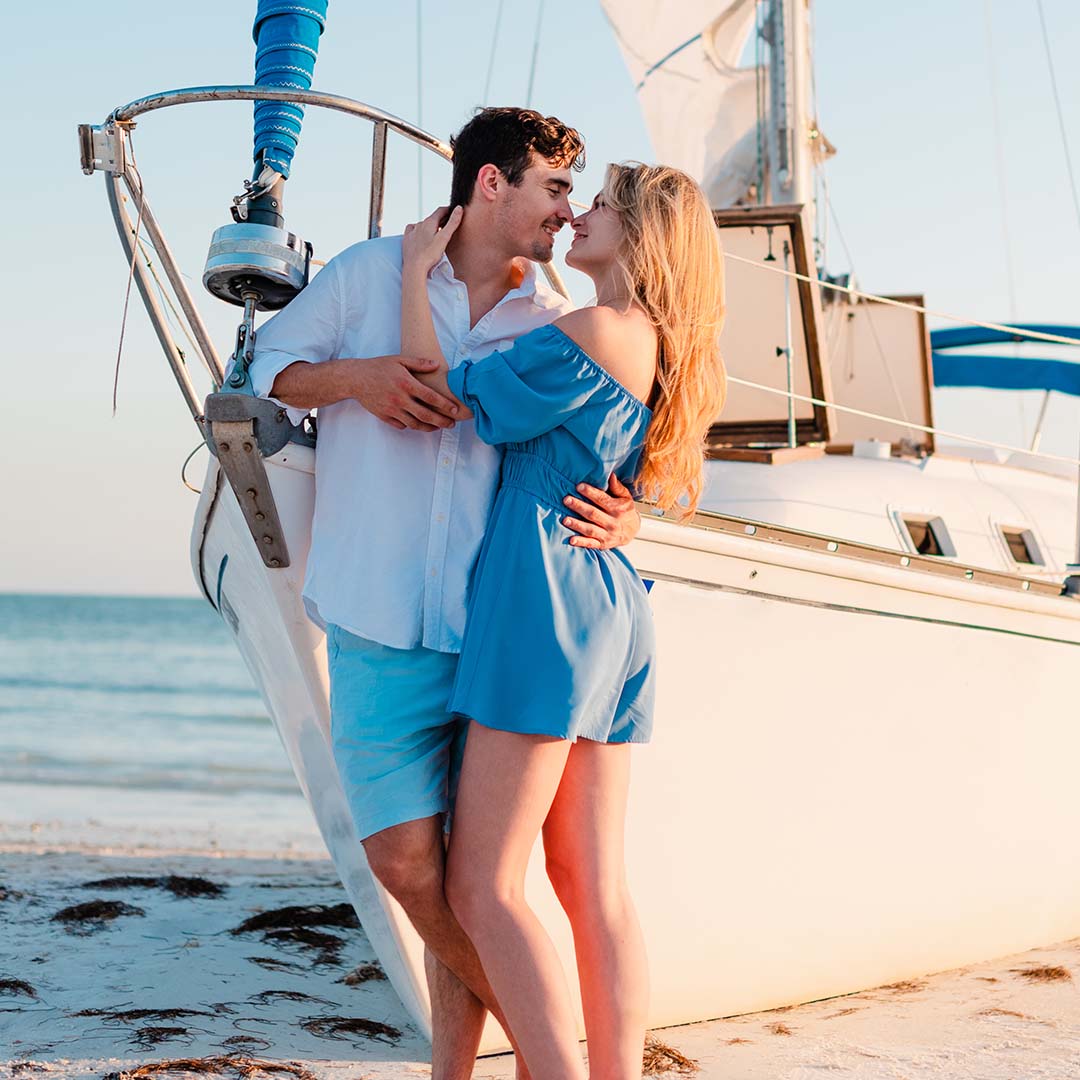 Katie and Marshall are a young romantic and adventurous couple who love boating. In this lesson, Kristina spends the day with them on the Gulf of Mexico. First, they do multiple outfits on the boat, working with wind, waves, and the direction of light in a confined space to get some incredible shots. Next, they land on an island and shoot with a beached boat, in the shallow water, and in the wet sand as the sun sets.
Lessons in this module
03:22
Intro to Boat & Beach Shoot
08:59
Outfit 1 - Boat, Blue Shirt & White Sundress
13:27
Outfit 2 - Boat, Blue Shirt & Bikini
07:56
Outfit 3 - Beached Boat, Backlit
04:29
Outfit 3 - Beached Boat, Direct Light
06:03
Outfit 3 - Wading at the Beach
07:17
Outfit 4 - Swimsuits in the Shallows
05:09
Outfit 4 - Wet Sand after Sunset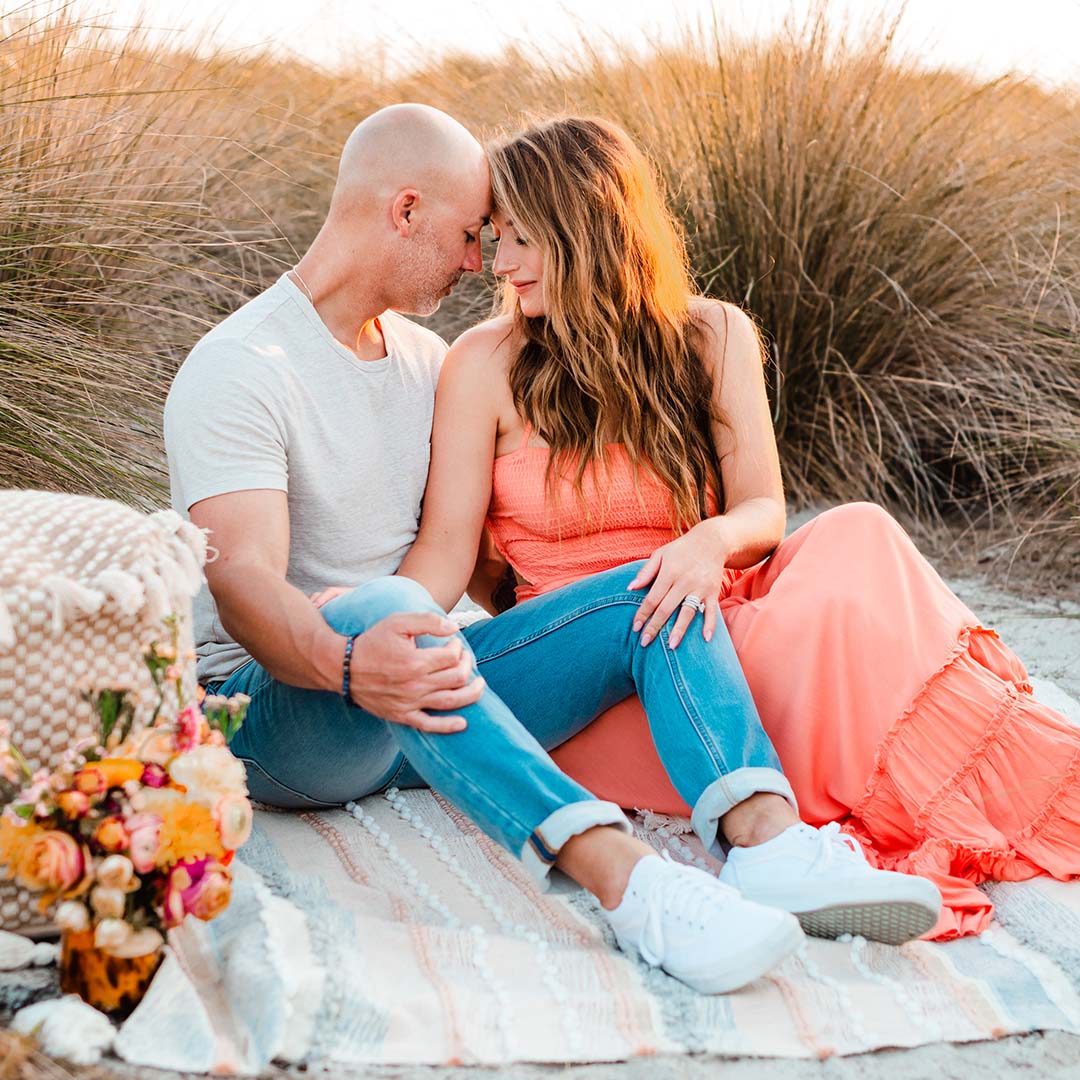 Nick and Katie have a strong, loving relationship that Kristina has had the pleasure to document over the years. In this shoot leading up to their 15-year anniversary, they visit a busy park on a beautiful day. Kristina works with framing out other park visitors and staying focused despite possible distractions while leading Nick and Katie through a sequence of poses in two locations in the park with very different looks.
Lessons in this module
03:11
Intro to Nature Shoot
Lo and Taylor are a sweet, charismatic same-sex couple who wanted to go all out on a themed retro, pool party shoot. We brought in colorful retro glamour, bright colors, cocktails, and styled the pool with fun kitschy props and picnic food. We were working in the hottest part of the day with limited space and time, but we made the most of it, letting this couple express their natural chemistry and fun-loving personalities.
Lessons in this module
03:26
Intro to Pool Party Shoot
14:59
Sunglasses & Drinks
07:39
Relaxing on Pool Loungers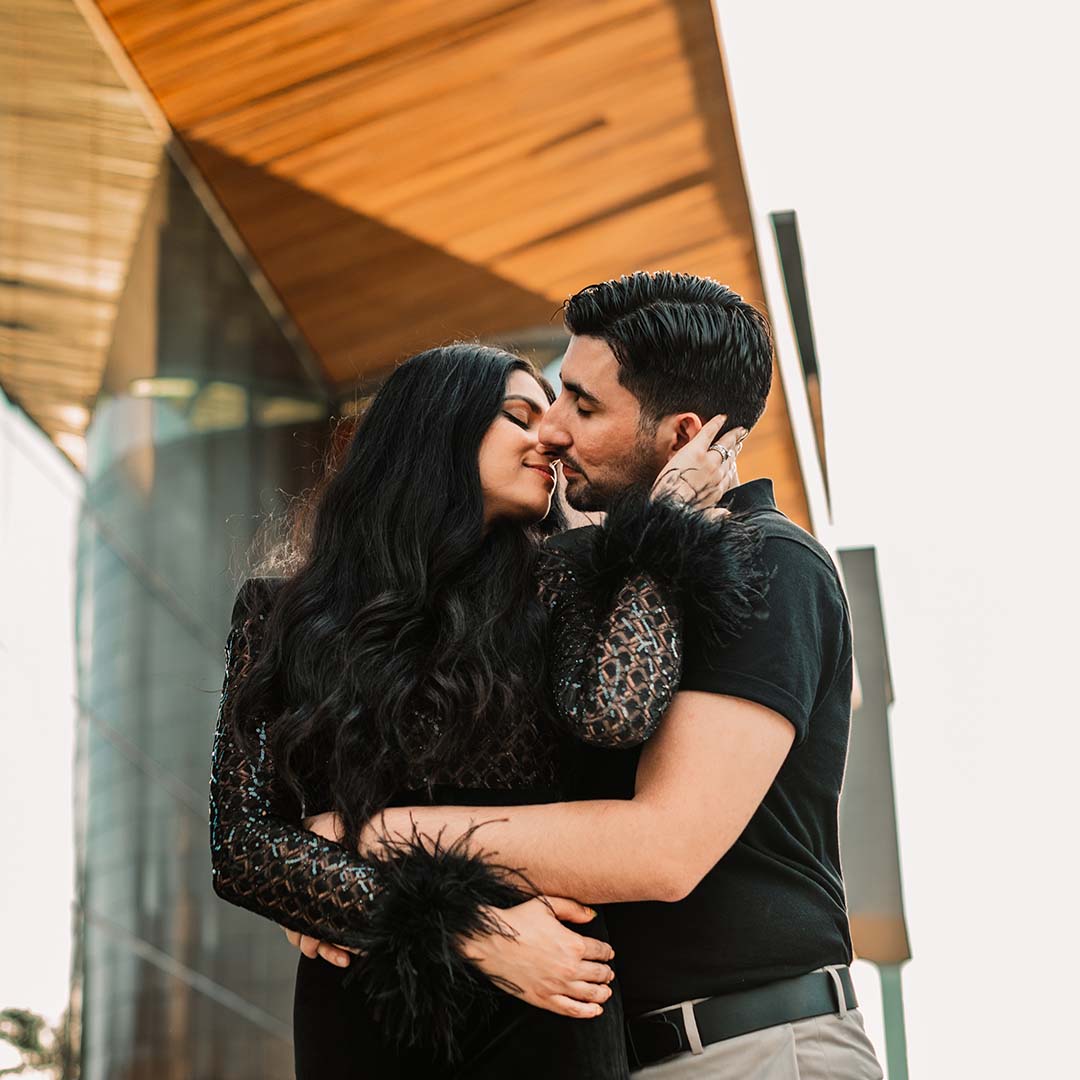 Sarah and Steve are newlyweds celebrating their 1-year anniversary. They wanted an edgy shoot to express their passionate personalities. We chose the surroundings of a local art museum as our backdrop. The couple got dressed up for a date night, and we met beforehand, working our way around the sidewalks, alleys, and public spaces of the museum. You can do a similar shoot using a public building with big reflective windows.
Lessons in this module
02:38
Intro to Downtown Shoot
12:19
Brick Walkway & Steps
09:53
Bright Sidewalk & Grey Wall
18:24
Parking Garage Roof
08
BONUS: Kristina's Portfolio in Review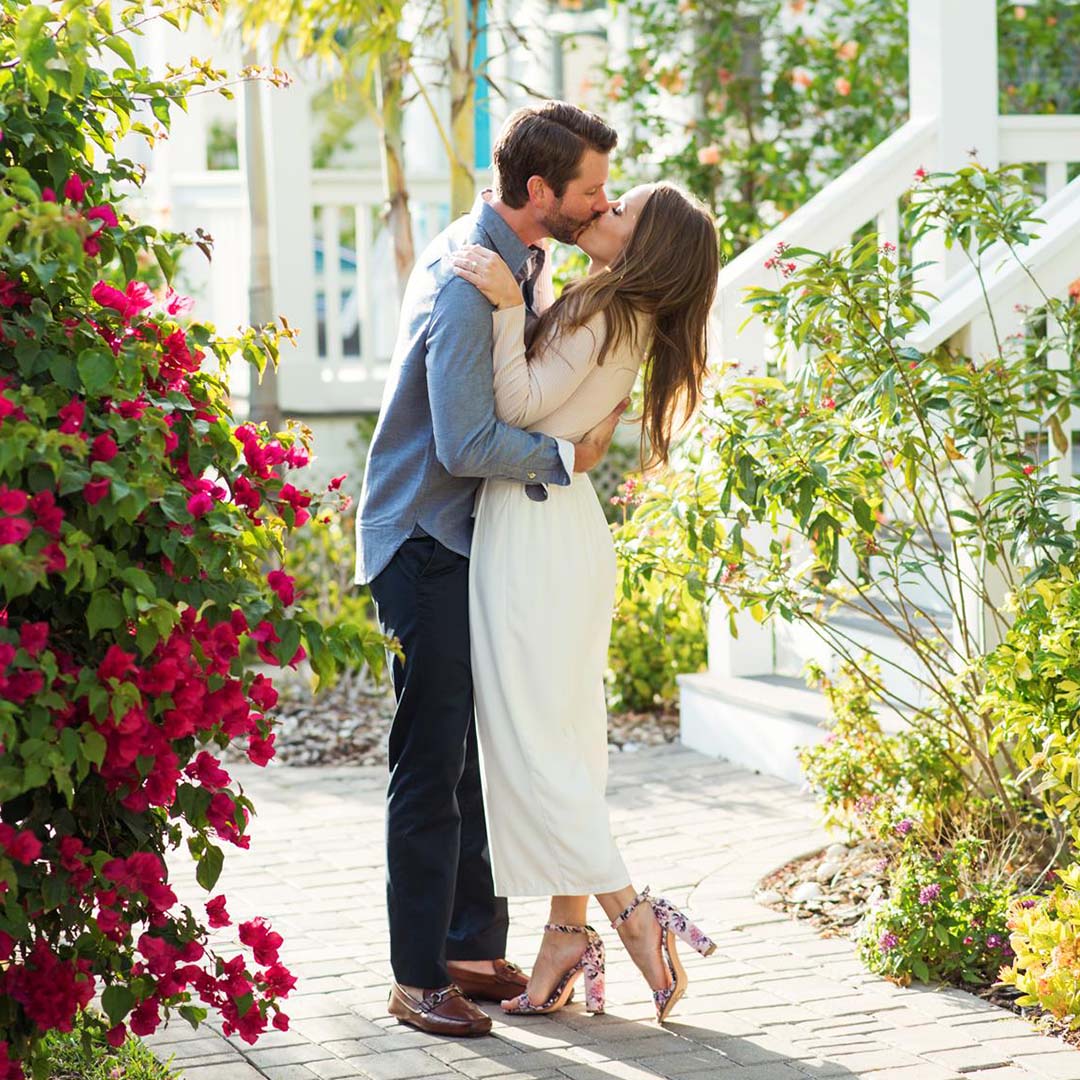 In this lesson, Kristina reviews her portfolio with you. These images come from real photoshoots from engagements and anniversaries. She tells you about the conditions on the day, the camera settings she used, and shares tips and tricks for troubleshooting that build on what you've been learning in previous lessons.
Lessons in this module
Couples in love are all around us. Photographs help them connect and celebrate their lives together at all stages of their commitment. And photographing couples can be a valuable part of your business, too. Whether celebrating an engagement, a wedding, elopement, family milestones, or an anniversary, adding couples photography into your portfolio can bring you clients for life.
With more than a decade of experience, Kristina Wikle is an expert at photographing couples in love. Whether you are just getting started or are looking to expand your portfolio and client base, in this course Kristina teaches how to make the most of photographing couples.
Learn how to set up an stress-free, date-like atmosphere for your couples, whether they are young and passionate or mature and reserved. Use Kristina's techniques to help them reconnect with their love for each other while creating heirloom images they will cherish for years to come.
In addition to bringing you along on six client photoshoots, Kristina also covers posing foundations, wardrobe guides, communications templates, and more, so that you'll be able to learn how to bring couples into your business in a way that honors and celebrates them, giving them an amazing experience that they'll want to repeat and tell all their friends about.
About Kristina
Kristina is the creator and owner of Visual Muse Studio in Dunedin, FL where she manages a team of talented portrait photographers. She studied fine art and photography at Eckerd College and Journalism at UCLA. There, she began developing her skills as an in-the-moment photographer. While in Los Angeles, she worked for production houses and studios, and fell in love with advertising and visual storytelling. She found her true passion for people and art, mixed together in perfect combination, while building a career photographing couples, and telling their love-stories. Kristina's other love is her family and enjoying life with them, living on the water. Home is her playground where she enjoys boating, paddle boarding, fishing and sunset gazing with her husband and son.
2 Reviews
"I love the way Kristina teaches! She has so many great poses, tools and tips for getting the most out of a couple! This was super helpful for a session I had last week as it had been awhile since I'd photographed a couple in studio. They left laughing and the husband said he was surprised he actually had fun! They got my highest package because I was able to shoot a variety of poses, expressions and interactions between them. Thank you Kristina!"
Angie W.
"LOVE this course!! Kristina is a master at posing couples. She breaks it all down so simply and shows you not only how to pose and shoot, but also how to make the couples comfortable and not feel awkward! There are so many golden nuggets throughout this entire thing and Kristina is such an amazing teacher overall!"
Nicole C.