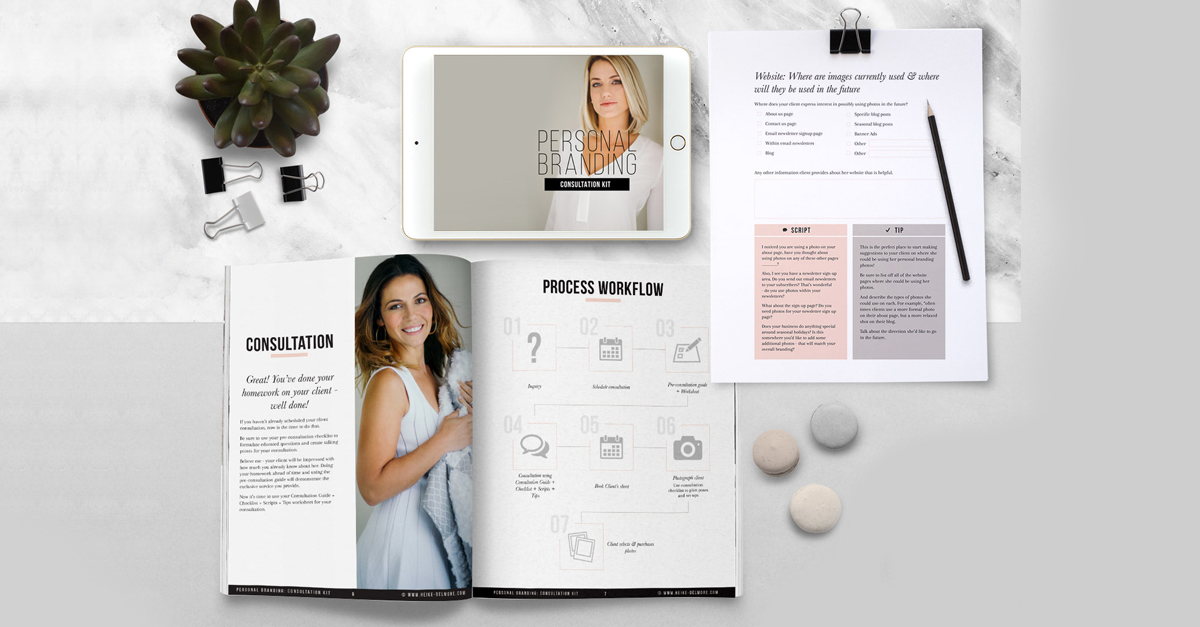 Personal Branding Consultation Guide
$80
This 21 page guide by Heike Delmore will help you prepare for your consultation with personal branding clients. The guide includes step-by-step workflows, checklists, worksheets, scripts, and tips on how to wow your clients over and help you land the sale.
Included in this Bundle:
2 Reviews
"I wanted to leave a review because I booked my highest package yesterday because of this consulting guide. I was able to confidently lead the phone consult with my client by following the sections and scripts. My background is not in marketing and most of the small business owners I photograph don't have a marketing background either. So, the simple and direct layout of the guide makes it easy for me to talk to my clients, but most importantly it makes it easy for my clients to understand what I'm saying and how photos will help their business. Sue Bryce says a confused mind says no. This guide is so clear and straightforward. It also covers everywhere people can use photos for their business needs."
Vanessa W.
"Nice layout but very basic, not worth the money for me"
Tomáš R.