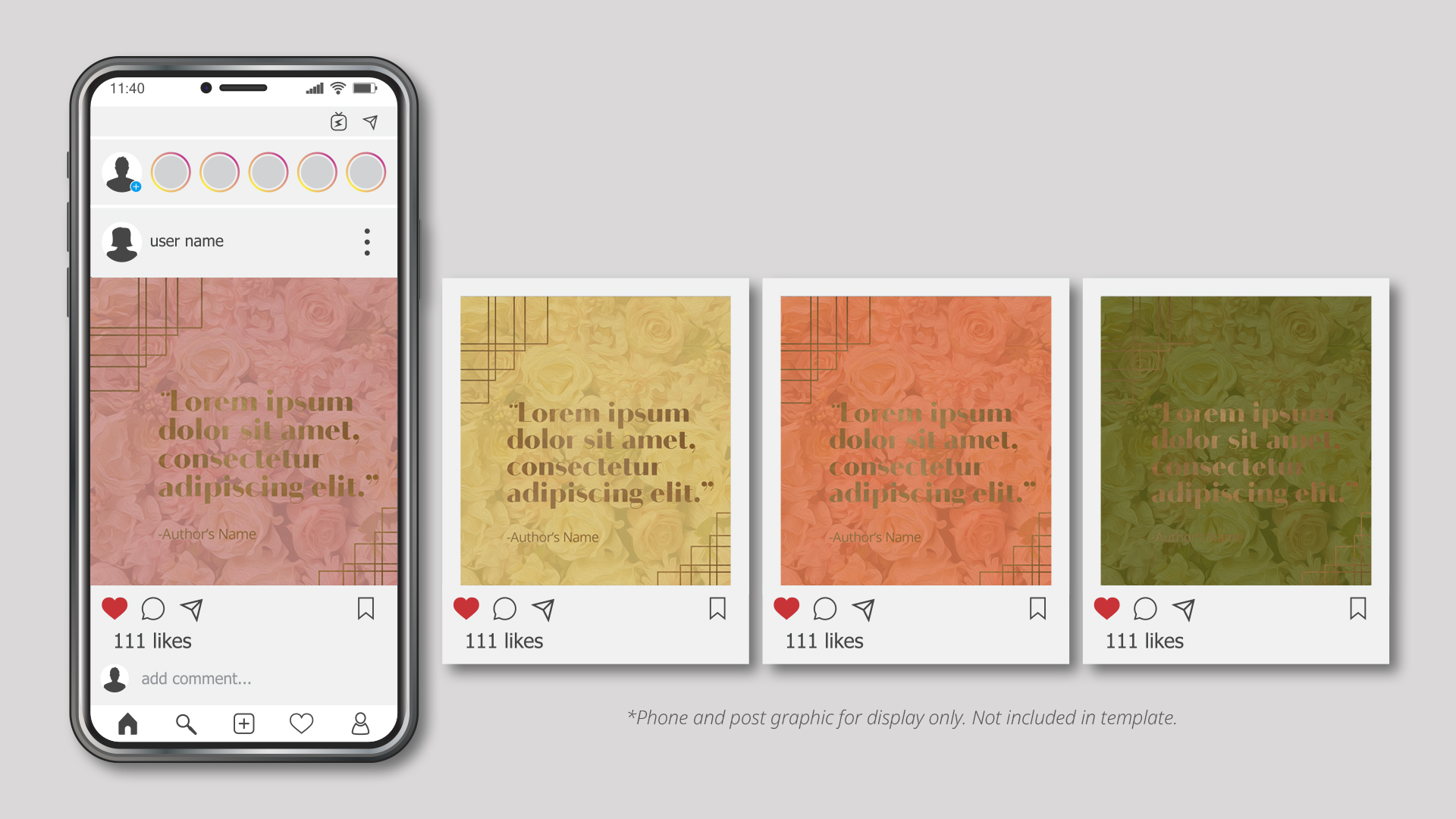 IG (Story and Post) Deco Floral Template
$19
This design features a front and back design in a vertical format. Product descriptions on one side and photo placement for products on the back side.
Included in this Bundle:
IG (Story and Post) Deco Floral Template
This design features 5 floral color options pink, yellow, peach, green, and red rose wall for a beautiful feline touch with gold foil Art Deco styled accents. Template comes with placeholder text that you can replace with your favorite quotes to share on your social media. Floral images are royalty-free.
Design by Shauna Crane (Designfully.com)
Story & Post Deco Floral Quote Templates
for Social Media
STORY SIZE: 1920 x 1080 pixels
POST SIZE: 1080 x 1080 pixels
DOWNLOAD INCLUDES:
• Photoshop Template with 5 post files & 5 Story files (.psd)
*Due to copyright the fonts used in the preview of this template are not included in the download. Fonts can be purchased separately at http://www.myfonts.com
FONTS USED:
• Bodoni Sans https://www.myfonts.com/fonts/greyscale-type/bodoni-sans/
• Open Sans Light & Regular (this is a free font you can download from Google.com/opensansfont)
*The fonts used in the design of this and all templates are just design suggestions they are by no means a rule nor do they have to be used. However, IF you do want to use the fonts used in the templates you have to buy them separately from a font website because they are copyrighted. You can always use any fonts you have one your computer, in fact, you are encouraged to use the fonts you currently use on your logo to maintain the continuity of your brand.