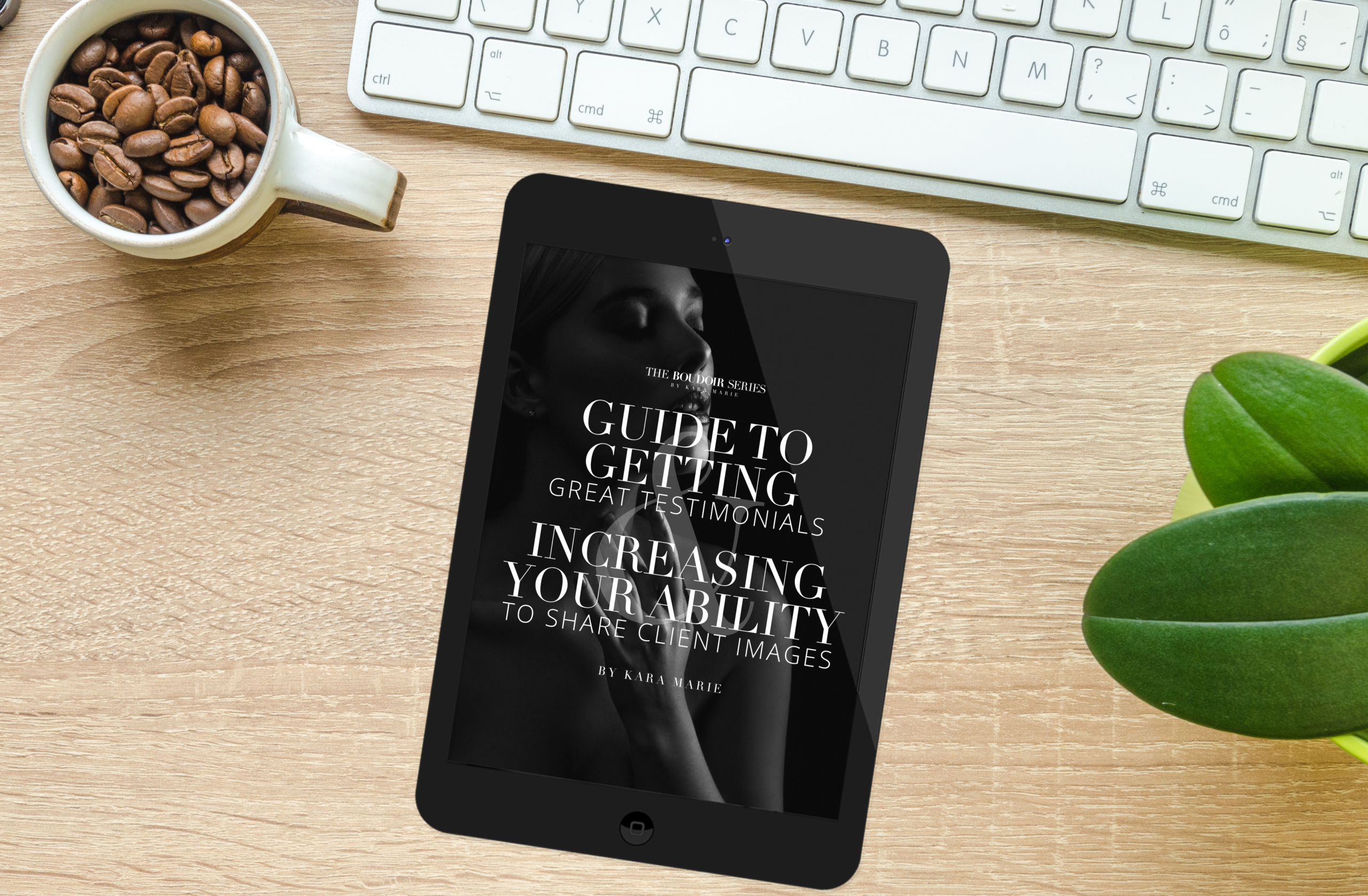 BONUS GIFT! Guide to Getting Great Testimonials
Included in this Bundle:
Testimonials and word of mouth are the heartbeat of service-based industries and the ability to be able to share your client images given the visual nature of our business is absolutely crucial. But in the boudoir niche, in particular, it can be a slightly more delicate process as we deal with discretion and privacy. In this guide, I'll give you my top tips on how to score amazing testimonials and increase your ability to share client images, including my e-mail template that I send to clients to ask for reviews and sharing permissions.
Kara Marie created this 12-page Guide to Getting Great Testimonials & Increasing Your Ability to Share Client Images for BLACK FRIDAY purchasers only!
2 Reviews
"This is such a great tool! I'm entering it into 17 Hats to send to my clients. Thanks so much!"
Sue H.
"These are wonderful ideas to get the most bang for the buck with client reviews. The questionnaire is short enough to not be annoying, but doesn't get yes/no answers either, its perfect!"
tara m.