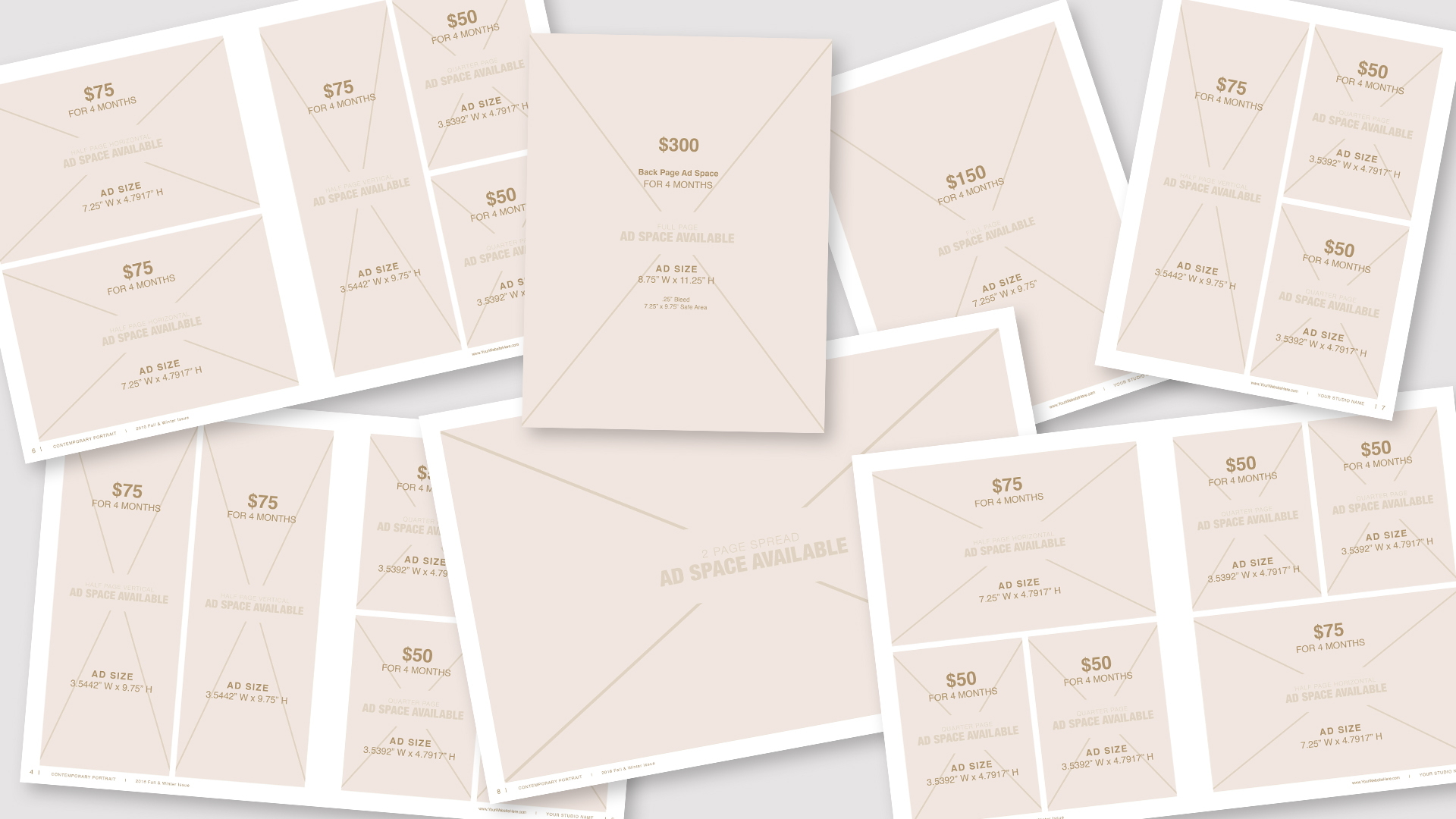 Advertising Spaces (An Add-On for the Magazine Template)
$59
Add this to any existing magazine template to cross promote with other businesses that marketing to your demographic. (Must use with Magazine Template!)
Included in this Bundle:
Advertising Spaces (An Add-On for the Magazine Template)
Add this to any existing Magazine Template to cross promote with other businesses that are marketing to your demographic. Place the ad spaces at the end of your magazine or spread them throughout. You can duplicate these pages as many times as you need to rearrange the ad spaces as needed. Template design includes suggested ad space prices but you can edit these to fit your price point.
TEMPLATE INCLUDES:
• 9 pages of ad space configurations
• ad sizes ranging from 1/4 page size to 2 page spread size
• ad sizes and specs with ad fee suggestions
PAGE SIZE:
8.25 x 10.75″ (facing pages) displayed as 11×17″ spreads
PROGRAM COMPATABILITY:
Adobe Photoshop template compatible with Adobe versions CS4 and newer.
Adobe InDesign template compatible with Adobe versions CS4 and newer.
FONTS USED:
– Helvetica Regular
– Helvetica Bold
*Fonts are not included with template due to copyright.
Fonts can be replaced with any font on your computer or match the fonts to your brand.
Template Designed by Shauna Crane