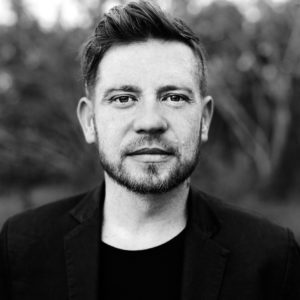 Dan O'Day
Photographer
Dan O'Day is an Australian Photographer, specializing in Wedding and Fine Art Photography. Influenced by his former life as a contemporary artist, Dan's wedding images reflect the commitment to his art practice, techniques and constant development and refinement of his practice. His Fine Art Photography has been exhibited extensively Australia-wide and also held in collections in London, Paris, and Germany.
Dan has been awarded the title of Australian Wedding Photographer of the Year from the Australian Institute of Professional Photography both in 2016 and 2018. He was also recently awarded the title of International Wedding Photographer of the Year in 2018. Dan has also been nominated as one of "the top 10 contemporary wedding photographers in the world" by Bill Hurter (Author, Former Editor in Chief at Rangefinder and After Capture Magazines).
His work has been published in VOGUE, Harpers Bazaar, Frankie Magazine, Rangefinder, Capture Magazine and Better Photography, to name a few.
Dan is also the founder of the Moments over Mountains movement @momentsovermountains and co-founder of the Art and The Heart Workshops, alongside Samm Blake.