Lighting Kits and Photo Accessories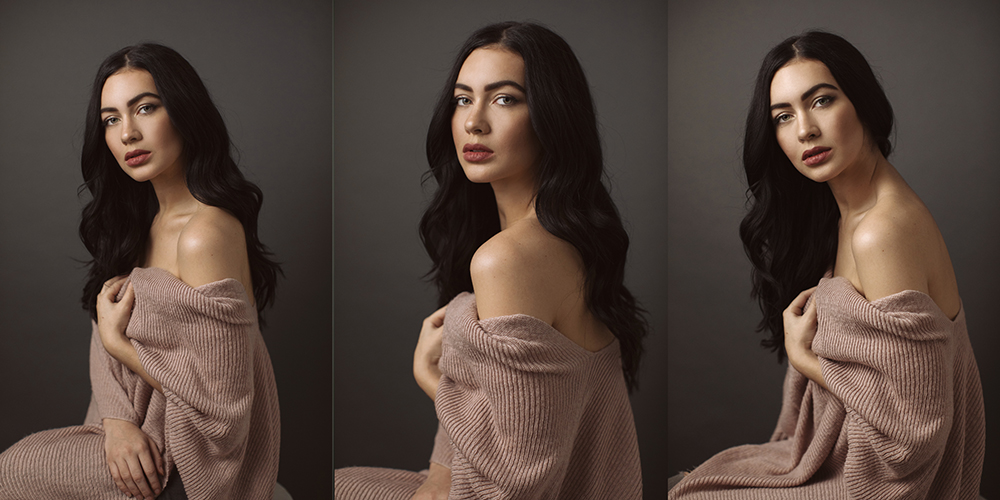 "This is the perfect resource for those of you with inconsistent natural light to enhance your window light on dark days. These images were shot in a dark room with no natural light and I couldn't be happier with the end result" -Sue Bryce
As many of you know, I'm always looking that soft, painterly, natural-light-look in the portraits I create. However, I don't always have the perfect window light, nor can I always pick the perfect time of day to schedule a shoot. Because of this, I am always on the hunt for new light sources to add to my studio. After trying a lot of different options, I think I've found it in the Stella SPLED Lights by Light & Motion.
Not only are they physically tiny – which makes it incredibly easy for shooting in small spaces or on location- the Stella 2000 is also also cordless, which makes using it outdoors simple and easy. You can pair it with a light stand, shine it through a diffuser or use an umbrella to broaden the light, and you've got endless options for creating your own soft, natural-look from an incredible constant light source that goes where you want to go.
To help get you started, I've worked with some amazing brands to create these special kits. I can't wait to see the beautiful images you will create using one of these kits!
Strobe Kits
Other Accessories